Our guest blogger Dyuthi Kumar, a senior at California High School in California, started a SAVE Promise Club at her school after hearing about the program from a leadership advisor. Serving as president of the Club, it quickly grew from about a dozen members to more than 40 in the first year alone.
Save the Date for Say Something Week: March 13-17, 2023!
Each year, thousands of schools and youth organizations from across the United States participate in Say Something Week! This week is a time for us to acknowledge the crucial role students play in keeping their communities safe.
Students are encouraged to be changemakers, to use their voices to ask for help when they see someone struggling. Or when they need help themselves. And to continue creating a more connected community where no student feels socially excluded.
Struggling Students
It is unsurprising that during a global pandemic and constant political, social, and economic instability, many Americans are finding themselves wrought with anxiety, depression, and overall mental and emotional degradation.
"Students are losing family members, struggling financially, and unable to find normalcy in everyday life… It is now, more than ever, of utmost importance that we create feelings of connection and unity among young adults."
Three out of Four Teens Facing Mental Health Challenges
Among these individuals are 75% of America's young adults who, according to the Washington Post, have reported currently struggling with their mental health. The Centers for Disease Control and Prevention states that when asking young adults if they had thought about killing themselves in the past 30 days, 1 in 4 said yes.
It is a chilling reminder that youth are more vulnerable now than they have ever been. Students are losing family members, struggling financially, and unable to find normalcy in everyday life. They are frequently still disconnected from friends, mentors, and relatives who previously were sources of support. They're often unable to participate in sports or other extracurriculars which served as outlets; and with continued COVID cases, countless young individuals are mourning loved ones.
It is now, more than ever, of utmost importance that we create feelings of connection and unity among young adults. And you can start with Say Something.
7 Ways to Honor Say Something Week
Join Dyuthi and youth leaders across the country in honoring upstanders during Say Something Week. Here's how:
1. Sign-up for Say Something Week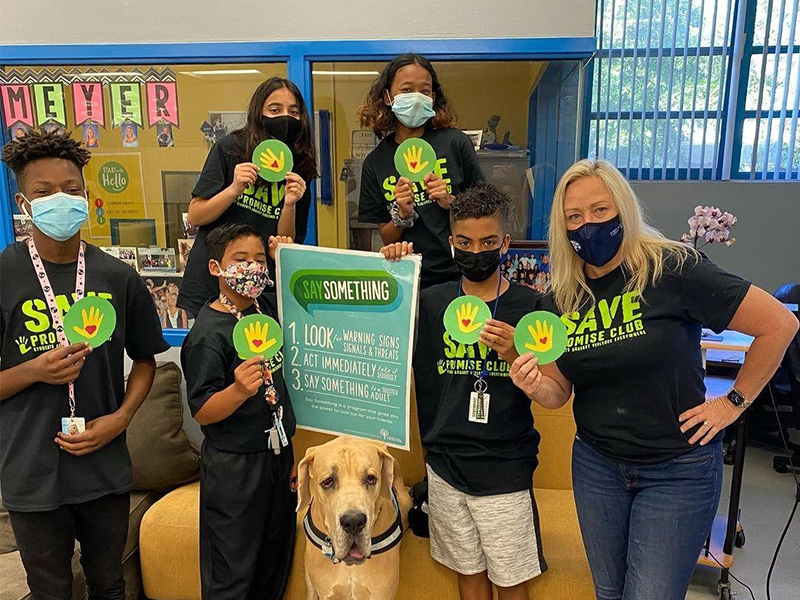 You'll get special planning guides for youth leaders and educators as well as updates on activities and educational events taking place during the week. You'll also receive tips and resources for Say Something training, found on our Learning Center, including custom training for fourth and fifth graders. And to help address the struggles Dyuthi outlines above, you can also access the Say Something: Prevent Suicide training module.
2. Recognize People Making Your Community Safer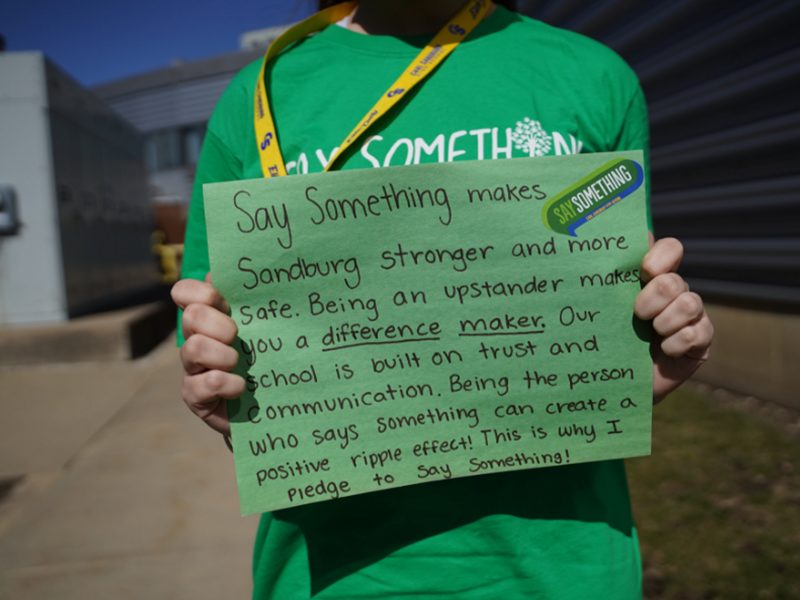 On Upstander Tuesday, March 14, you can share what being an upstander means to you. Organize a poster, poetry, or art contest at your school. Share your original work with Sandy Hook Promise by tagging @sandyhookpromise on Instagram and Facebook and @sandyhook on Twitter.
3. Get Pumped at a Pep Rally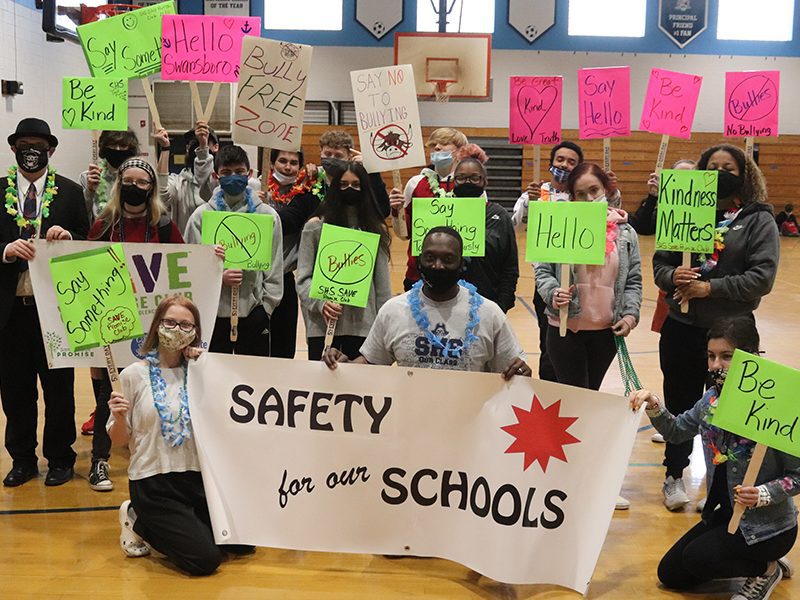 Attend the Sandy Hook Promise virtual Say Something Pep Rally, Wednesday, March 15. Sign up for this free event for students and trusted adults. Host a viewing party with your SAVE Promise Club or attend on your own. If you can't attend our pep rally, organize one at your school to celebrate the three Say Something steps and upstanders in your school community!
4. Give a Shout-out to a Trusted Adult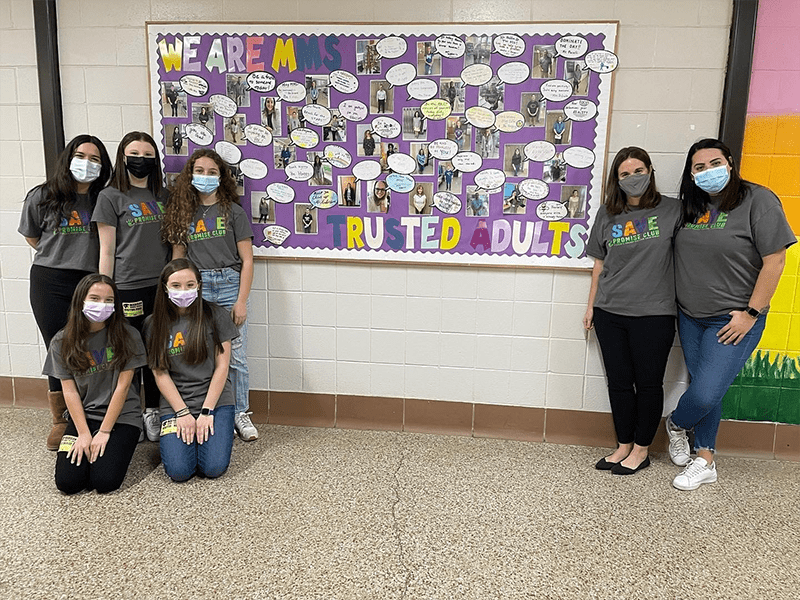 Join in "Trusted Adult Thursday" on March 16. Take a selfie with your trusted adult using this [placard/sign], write a letter to your trusted adult, or give them a sign to post on their door or backdrop or a certificate of gratitude.
5. Connect on Your Favorite Social Networks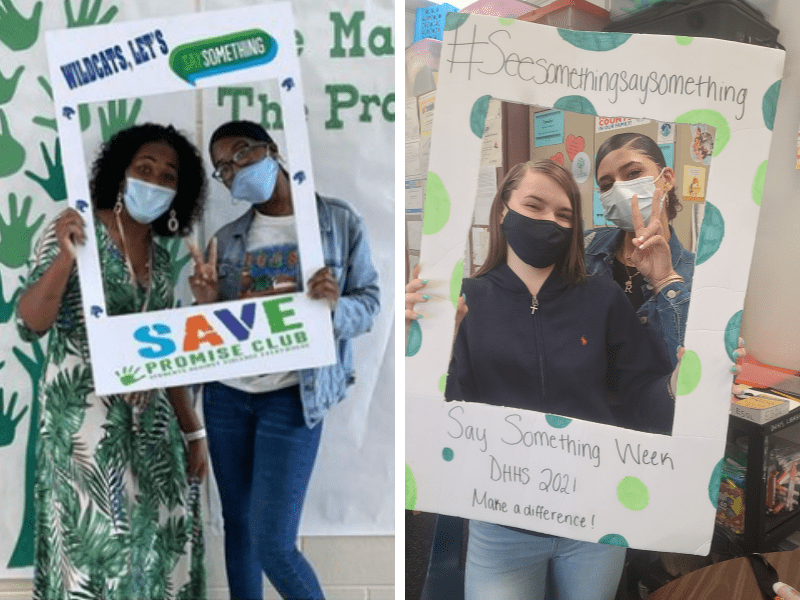 There are so many ways to see and share Say Something Week creative and engaging activities with other educators, students, and schools. Use this social media kit for some ready-to-go graphics to promote your Say Something activities. Be sure to use the campaign hashtags: #SaySomethingWeek and #SaySomethingSavesLives
6. Apply for a Say Something Award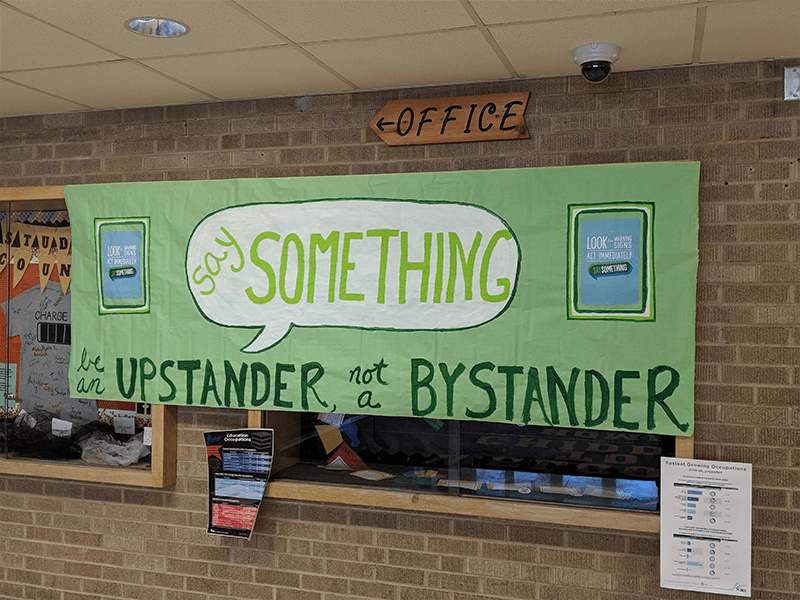 Show Sandy Hook Promise how you participated in Say Something Week through a video or slideshow of images. Your school or SAVE Promise Club could win $250 to support your future Say Something and Start With Hello program events and activities.
7. Join in Unity Fri-Yay!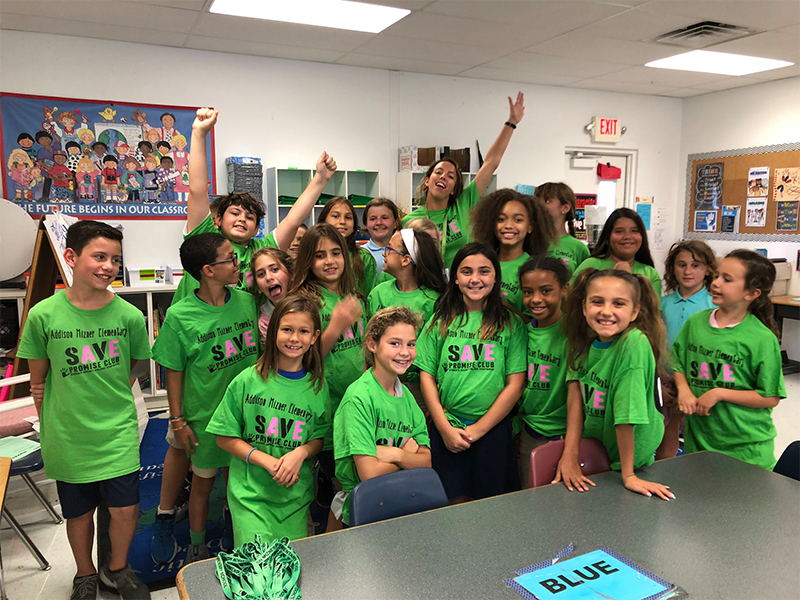 Come together as a community of unity on Friday, March 17. Wear green as a symbol of violence prevention and hope for a kinder, safer future for all students. Whether in the classroom or online, let your Say Something spirit shine by wearing green clothing or accessories.
Sign up for Say Something Week
Join us! Say Something Week will take place throughout March. Schools are encouraged to select a week that works best for them. Sandy Hook Promise will recognize participants nationwide, March 13–17, 2023.