Our guest blogger is Gary Weart, who was a coach and teacher at West Charlotte High School in North Carolina. He was the first advisor of the organization that would become SAVE Promise Clubs. There are now clubs nationwide in more than 4,300 schools. SAVE Promise Clubs are vital to uplifting youth voices. They instill the values of empathy and compassion in young people. Here he shares his memories of Alex.
Thirty-four years ago, on April 29, 1989, the foundation for Students Against Violence Everywhere (SAVE) Promise Clubs was laid. The founding of SAVE was a result of the tragic and senseless death of a junior at West Charlotte High School, Alex Freeman Orange. The group has since joined with Sandy Hook Promise to further the cause of kinder, safer schools and communities. By joining forces with Sandy Hook Promise, SAVE Promise Clubs are now empowering students to recognize the warning signs and know when and how to get help. What's more, they're building on the legacy of speaking up – and out – against violence that Alex and the co-founders inspired.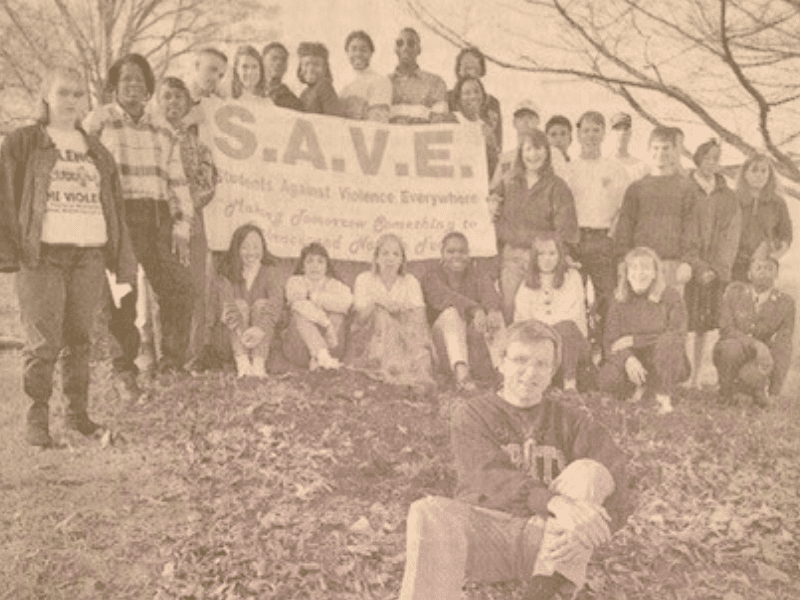 What Happened to Alex Orange?
The incident occurred, ironically, at a "Stop the Violence Jam" held by a social club at the high school called "The Debonairs." The event was held off campus at a private residence.
A group from a rival high school showed up armed with multiple weapons and looking for trouble. In an attempt to thwart irresponsible action of the group, Alex stepped forward to act as peacemaker. He expressed the sentiment that violence had no place at this function. Tragically, shots were fired. One of them struck Alex in the chest, which quickly ended his life. This resulted in panic and utter chaos on the part of the attendees.
Just as Shots Rang Out
Angie Bynum, a good friend and lunch partner of Alex, had met with him earlier that day in the cafeteria. She shared that she would be a little late to the party due to her work schedule. She stated that she would see him there.
Unfortunately, she did arrive at the party just as shots rang out. After questioning some of the attendees, it was determined that Alex was a victim of the shooting. She was most distressed with the loss of her good friend.
Who was Alex Orange?
Alex was a junior, a linebacker on the football team, and a discus and shot putter on the track and field team at West Charlotte. He was a quiet young man. He always had a smile on his face and was loved and respected by all. Alex's friend, Angie, saw a side of Alex that not everyone knew. She understood his relationship with God, and how that governed his life. She knew of his excitement that fateful day. Alex had planned a trip to see his father in Tennessee, who had a special surprise for him … a car. Sadly, Alex would never have the teenage right of passage to having his first car. His life cut short by gun violence.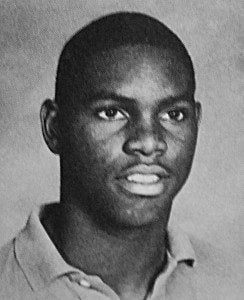 Fond Memories of Alex
Lori Epps, who became SAVE's first president the following year, summed up the situation well. "Alex was a big kid, a big, nice guy. That's really what got to everybody. You can be minding your own business, having a good, clean time, and still this can happen. I think we like to blame the victims for a lot of things. But it wasn't possible to blame him for anything that happened. He was so innocent."
Students were stunned to learn that someone who was a gentle giant like Alex, could have his life ended so soon at the hands of others. Remarkably, 34 years later, the mission is continuing to empower students to be part of the solution, instead of the problem.
Unity Through Diversity
There is a Chinese proverb, "When the students are ready, a teacher will appear." Why were the students at West Charlotte ready, after experiencing the loss of a human life that was just one example of the escalating violence in the community?
West Charlotte had a school motto, "Unity through Diversity", which reminded each student, teacher, and staff member, of the uniqueness and sanctity of human life. West Charlotte had created a family of sorts which radiated an atmosphere of special magic.
Not only had West Charlotte lost a student, but they lost a beloved family member, who sadly was Alex Orange. Ironically, Alex's mother, Dawne Orange, on the day of his funeral at his gravesite, with her hand on his casket told the news media that this would not keep happening in Charlotte because "the young people were going to ban together to end violence."
A Teacher Will Appear
Angie Bynum organized a meeting in the cafeteria after school that drew 300 students. She proposed the idea of a new club at the school called "SAV: Students against Violence". Another student, Kristin Hunicke, suggested the addition of an "E" to represent "everywhere", not just at West Charlotte, but anywhere that violence was an issue.
The club then requested approval from the administration, which was completely in support of the students' efforts, and "SAVE: Students Against Violence Everywhere" was born.
Needing a faculty member to oversee the activities of the club, Angie approached me, Coach Gary Weart, a Social Studies teacher, to help organize the group. I readily agreed because Alex was the eighth student that I had lost to senseless violence in my 15 years of teaching at that time.
Violence Prevention: A Cause to Believe In
It was a cause that I could believe in to make a difference and to save as many lives as possible through the four "E"s of the SAVE Promise Clubs' mission … Educating Students, Empowering Youth, Engaging Community, and Encouraging Hope. This concept has morphed over 34 years from West Charlotte SAVE, to National SAVE, to the SAVE Promise Clubs, as part of Sandy Hook Promise.
Through the support of so many people, including presidents, governors, administrators, faculties, students, school resource officers, and vital communities, the unfortunate passing of Alex Orange to violence gave impetus to a youth-led movement of action to bring awareness to a situation that affects all of us.
I am amazed, humbled, and honored to still be involved in this movement, which is an opportunity for students to be "part of the solution, and not part of the problem."