Students didn't let social distancing keep them from celebrating Start With Hello Week this year. From virtual high-fives, photo booths, and video challenges to podcasts, online friendship events, and chalk messages on pavement everywhere, they used innovations to build connections!
SAVE Promise Club members and other active students let their creativity shine! They included more virtual activities this year to keep their classmates connected. Whether online or in-person, students reached out to say hello and made everyone feel included.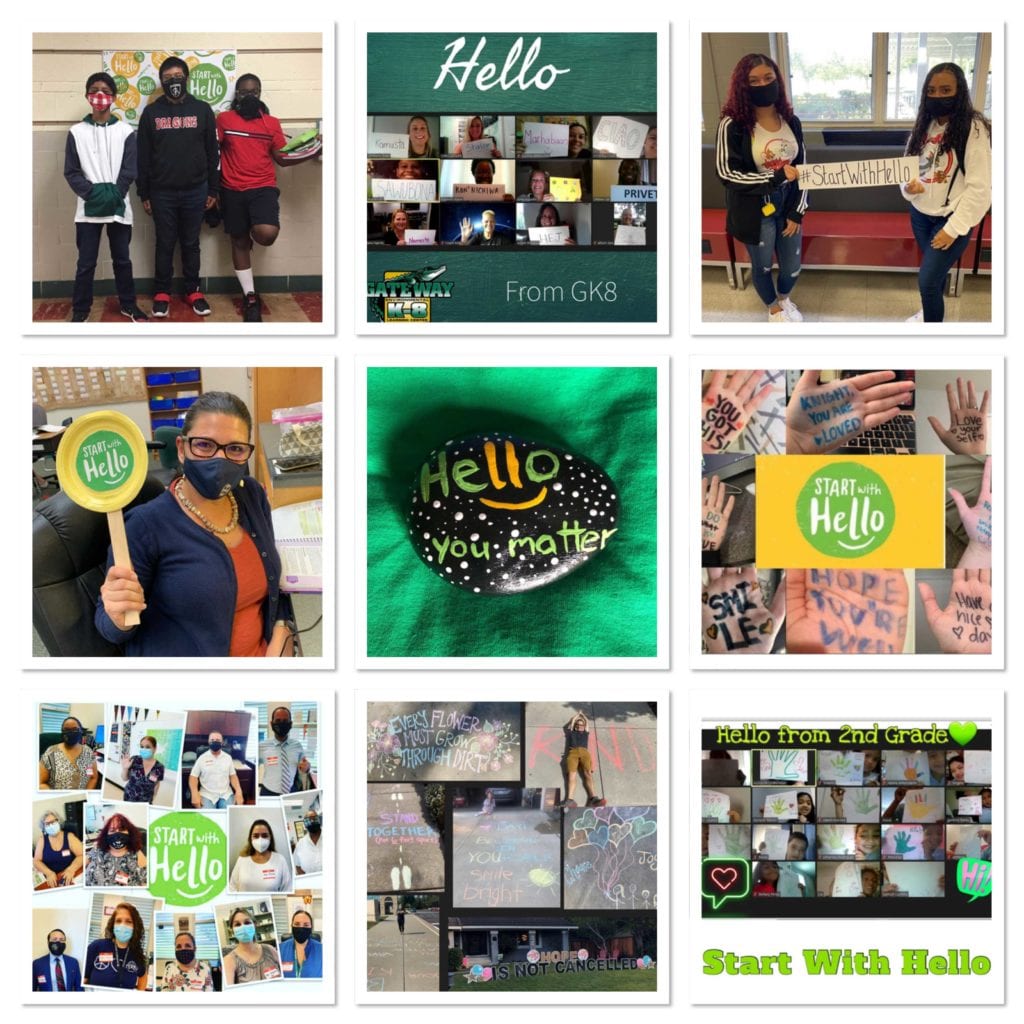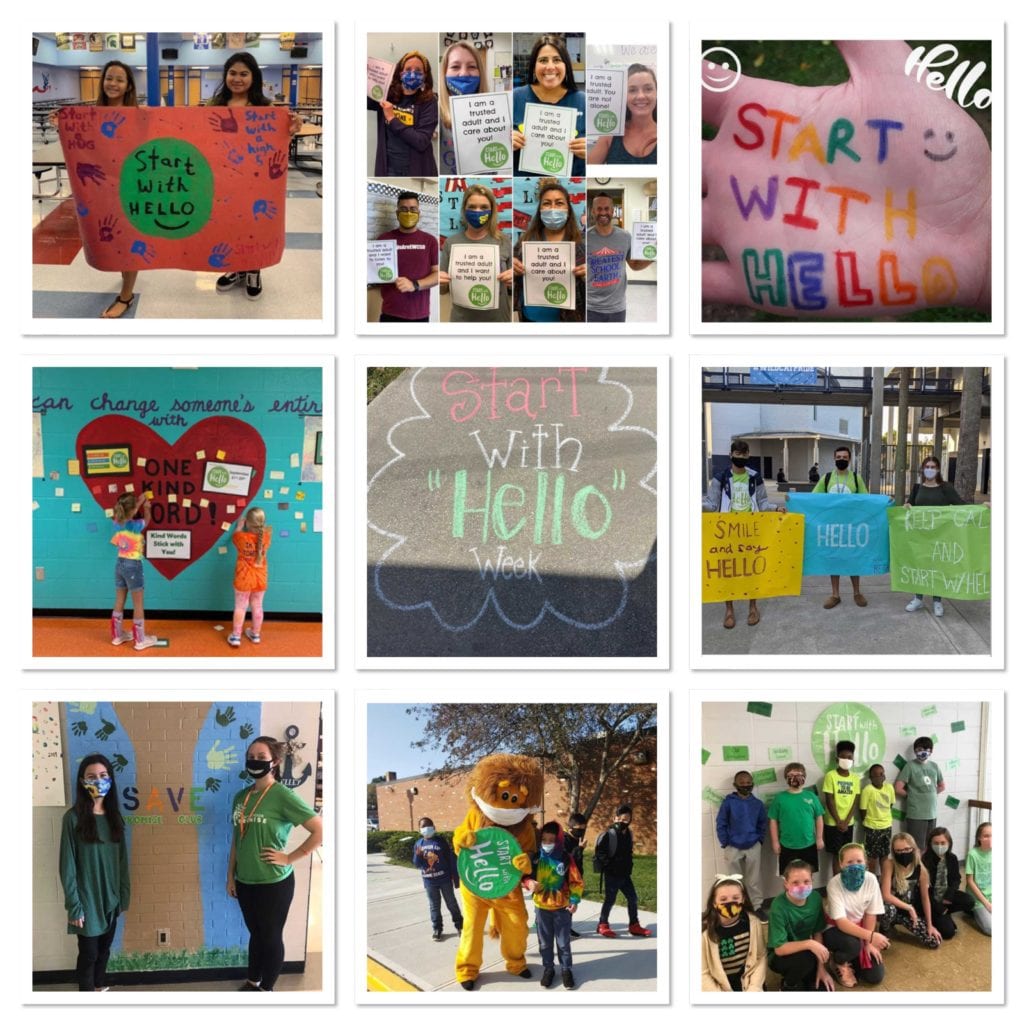 Bridging the Social Distance
Art brought students together – painting or virtually contributing to murals. Whether in-person or online, they encouraged their classmates to introduce themselves to at least five new people.
In addition, despite the COVID-19 challenges, educators shared that it made the week more meaningful than ever. One first-grade teacher read stories of inclusion and kindness daily with her class. She said, "despite being apart, the feeling of inclusion and family was so strong as we enjoyed the time we spent together."
Lena, a member of our National Youth Advisory Board from Florida, started preparing for the week early by creating a podcast on addressing social isolation with many of her peers. Lena lives near Parkland and started her school's club shortly after the tragedy.
Similarly, students at North Hill School District created a video describing the importance of the Start With Hello program. They featured the three simple steps to say hello!
Other students, including fourth-grade students at Florence Elementary School, celebrated the week by creating a fun, new dance while saying hello in different languages.
And the staff members at Palos South Middle School just couldn't "mask" their excitement. They made this video to welcome returning students during Start With Hello Week.
Here are some other examples from the week that are sure to put a smile on your face. You can check out more by going online and searching the hashtag #StartWithHello week.
While Start With Hello Week 2020 may be over, the core Start With Hello program can be done any time, in-person or virtually for grades K-12. Learn more and register for the materials here.