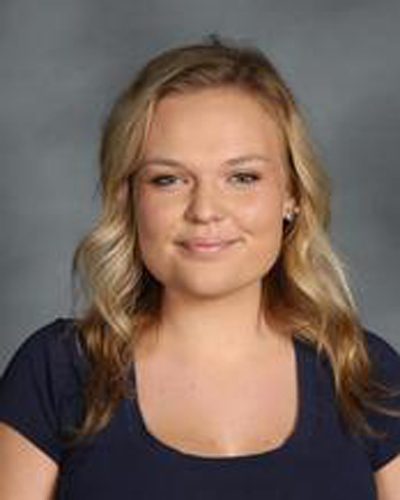 Amber, a senior in Wisconsin, is serving her second year on the National Youth Advisory Board. She joined her school's SAVE Promise Club as a freshman in order to make new connections in the school, but quickly realized just how powerful the programs are. 
The programs, including Start With Hello, were making a visible change in her community and showed her that students have the power to make a change. She is now working on bringing the program to all the schools in her district – including elementary and middle schools – to give students a solid foundation.
"I felt empowered to speak my opinion and to say what was on my mind because I knew that it mattered," she said. "My SAVE Promise Club gave me a newfound confidence that I needed so that I could advocate for people who were struggling and didn't know how to advocate for themselves."
As part of her work on the Board, Amber said she's looking forward to bringing the program to more schools, not only in her home state of Wisconsin but to other states as well. She's also looking to create a "sister" school program to support students facing any barriers or challenges while creating a SAVE Promise Club in their own school.
Read more about Amber:
SAVE Promise Club creates lasting change that leads to safer schools and communities. Learn more and start your own chapter!