The School Advisory Committee (SAC) is a wonderful group of educators who empower and support the Sandy Hook Promise National Youth Advisory Board (YAB), a group of youth leaders who serve as the national voice of SAVE Promise Clubs and Sandy Hook Promise. The SAC also provides insight, feedback, and direction for our violence prevention programs. We are grateful for their leadership, participation, and dedication to SAVE Promise Clubs!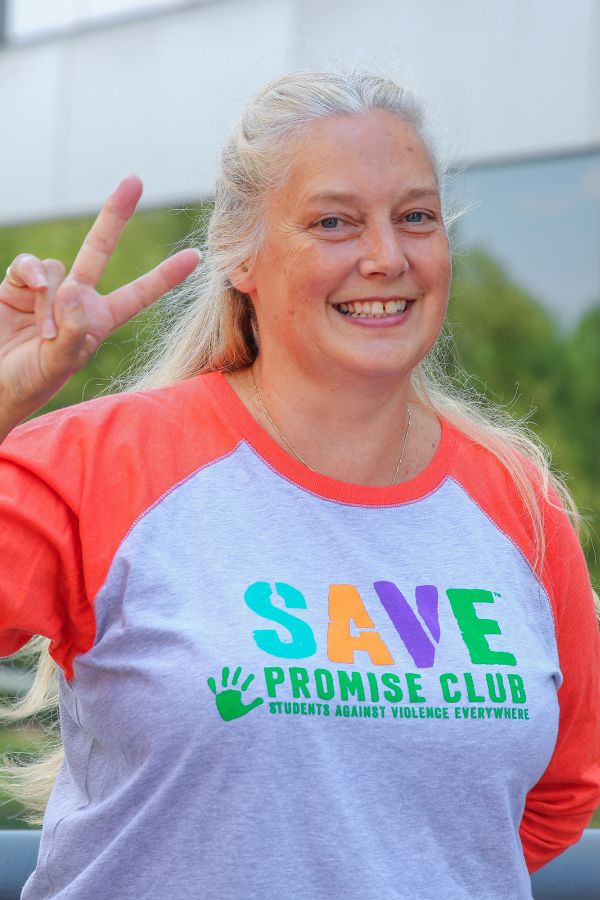 Maria Hughes
Tantasqua High School, MA
"The SAVE Promise Club has raised awareness within the student body of each person's rights to safety, the contribution of individual responsibility to community welfare, the support that students can give one another, and begun to counter the detrimental sense of tattling in establishing building adults as trusted adults."
Maria is a Life Skills teacher who likes the messages of Sandy Hook Promise and is a strong supporter of people finding their voice. She has been teaching for 30+ years. Maria is looking forward to joining the National School Advisory Committee having been previously welcomed as a YAB chaperone, and to building on the good start the SAVE Promise Club had in 2022-23.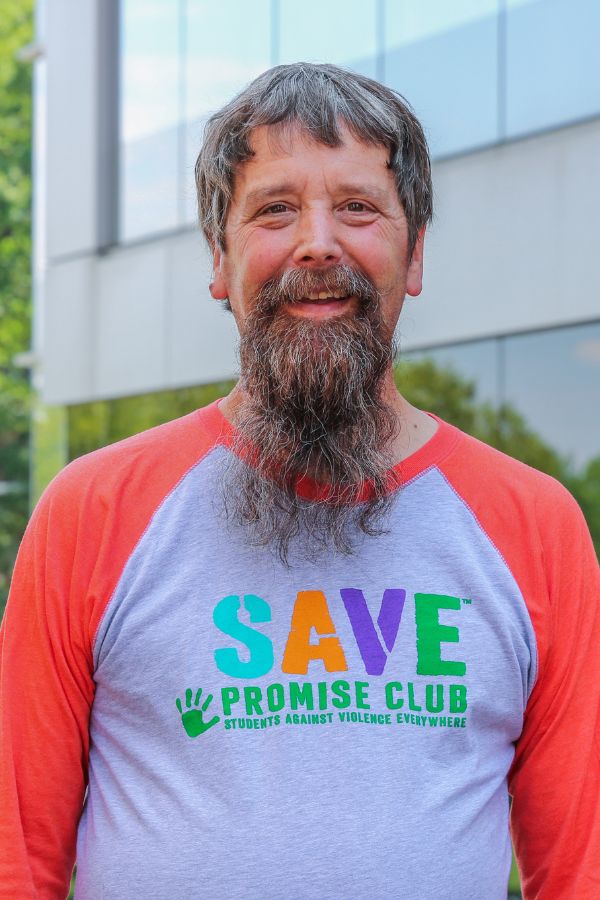 Charles (Mark) VonKennell
Fort Frye High School, OH
"In just a few years, we have gone from start up to a recognizable entity at Fort Frye. This year, we started a middle school SAVE Promise Club and we have our eyes on the elementary schools for the near future. Our staff has been trained to act as trusted adults –using the program developed by Sandy Hook Promise. Our children struggle a little bit with "Start With Hello," but we're getting pretty good at recognizing the signs and taking them seriously."
Mark recently retired after 43 years of teaching English at Fort Frye Middle School and High School in Washington County, Ohio; but continues to serve as advisor to the Fort Frye SAVE Promise Club. This is Mark's second year serving on the School Advisory Committee and third year advising the SAVE Promise Club. The Fort Frye SAVE Promise Club was privileged to present "Vanellope's Sugar Rush" at the 2023 National SAVE Promise Club Youth Summit in Cleveland, Ohio.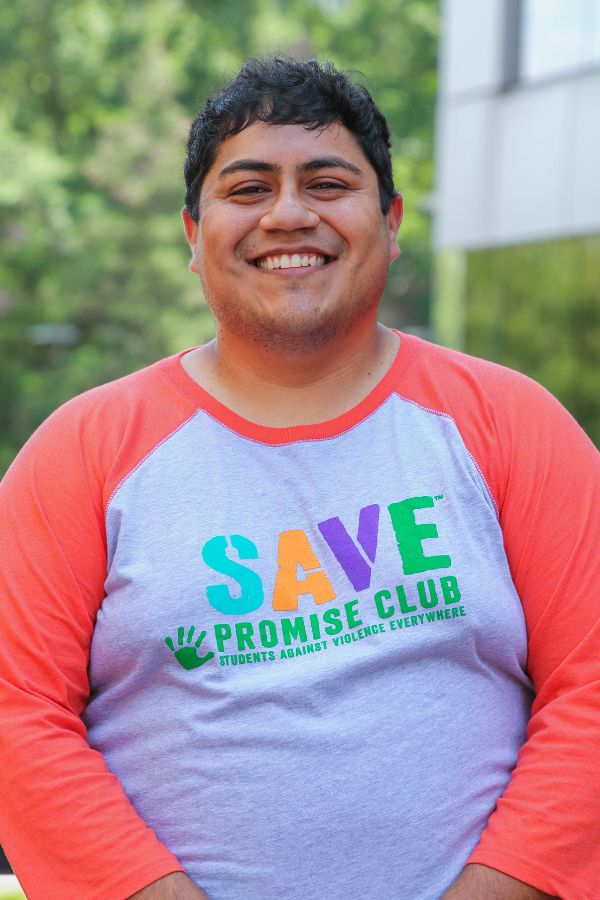 Daniel Cervantes
Midway High School, NC
In addition to being the SAVE Promise Club Advisor, Daniel is a Spanish Teacher at Midway High School. In advising the SAVE Promise Club he hopes to make students comfortable with addressing their mental health needs. Mr. Cervantes looks forward to empowering the youth to take the lead in their SAVE Promise Club activities. He hopes to help create a positive and caring environment at the school.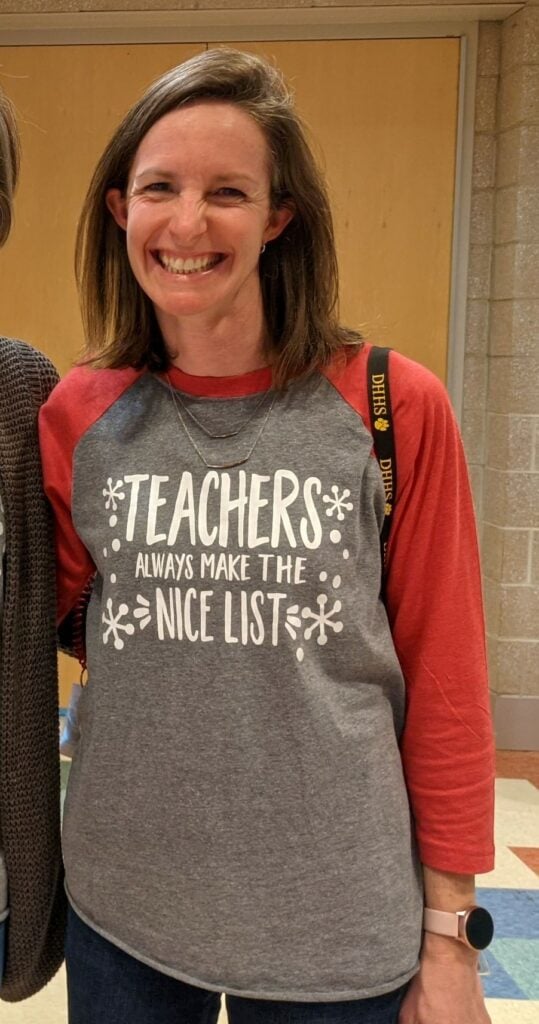 Erica Browne
Daniel Hand High School, CT
"SAVE Promise Club has worked well to empower the students to know the signs and also made them more aware of the resources here in our school and community to help support them."
Erica has taught Biology for the past 17 years. This is her third year serving as a SAVE Promise Club Advisor. Ms. Browne has enjoyed the chance to advise student groups outside of the classroom as they seek to make the world a better place. Their SAVE Promise Club grew from a group of students planning Say Something Week to extending activities over the course of the year. Their goal is to integrate activities and plans into a school wide effort to reach and educate peers on the importance of making school a safe and welcoming place for all students.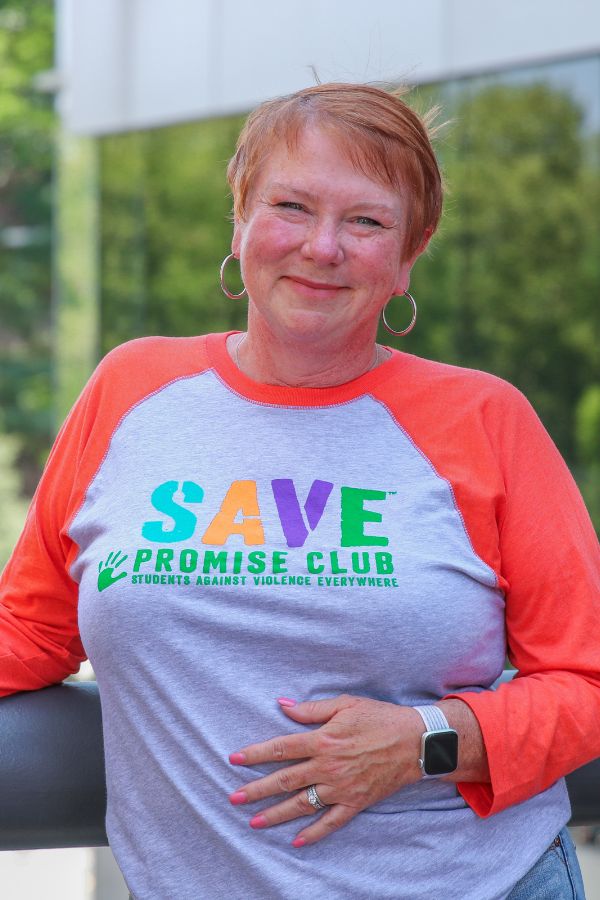 Patricia (Patty) Mullins
California High School, CA
"I am in the unique position, as a support counselor, to work with some of our most fragile youth, to be a confidant, and to have the ear of fellow counselors and administrators."
Patty is a Support Counselor and believes strongly in the messages of Sandy Hook Promise and knows just how important it is for students to be upstanders and to feel included. Patty is looking forward to being on the National School Advisory Committee for her third year and looks forward to supporting her Youth Advisory Board member. This will be her sixth year as a SAVE Promise Club Advisor. Patty believes that their SAVE Promise Club is getting stronger by the day. They have plans to reach out to middle and elementary schools to get the message out even earlier.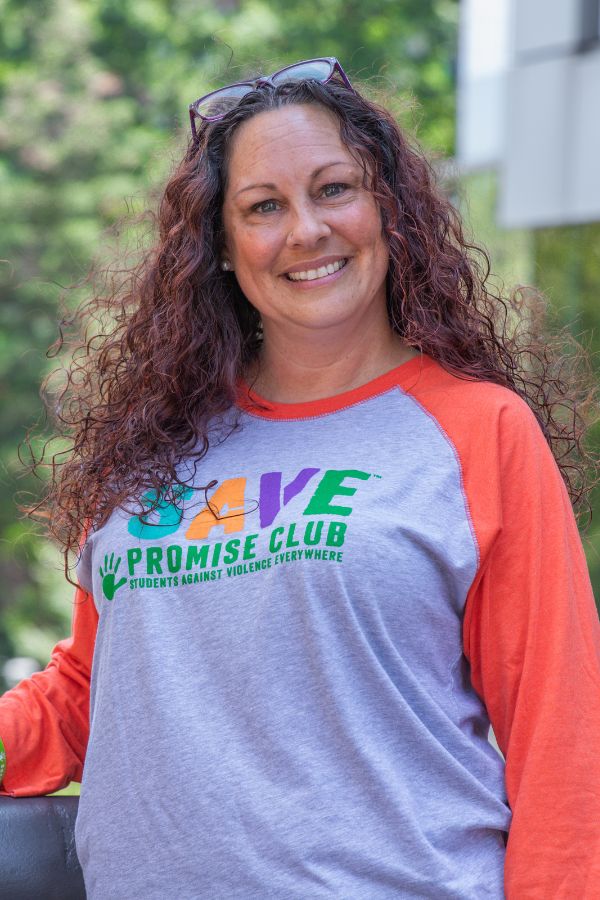 Andrea Borys
Southern Columbia High School, PA
"After our school community was devastated by the loss of two students to suicide within 6 months of each other, we looked into suicide prevention programs. Sandy Hook Promise and SAVE Promise Club stood out as excellent opportunities. I have been nothing but thrilled with the program."
Andrea feels her strongest personal attribute is being an empath. Being able to feel another's perspective, encouraging and motivating them to see the best in themselves and others, or the world, is something she does well. Andrea believes that it is a blessing to be able to find a positive in a negative situation, to take a tragedy and create something lifesaving, just like Sandy Hook Promise does, every day. Andrea is blessed to be a wife, mother of 5, and world language teacher. This will be Andrea's fourth year as a SAVE Promise Club advisor with 70 active students. They began their Promise in 2019 and have not looked back once – they only look forward. They look forward to what they will be able to do next for their students and district.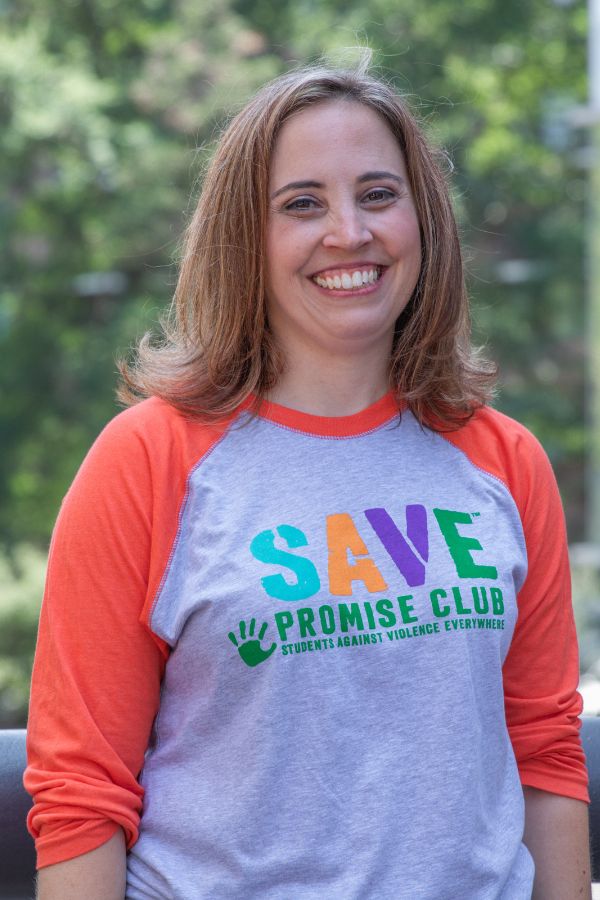 Christina Sell
Hickory Ridge High School, NC
"Our SAVE Promise Club is so awesome that other schools want to be like us! I have had several administrators and teachers reach out to me for help improving and starting their own clubs!"
Christina is a Social Studies and AP Capstone teacher. This is her fifth year as a SAVE Promise Club Advisor and third year on the School Advisory Committee. She feels inspired by her students, their passion for creating a positive school community, being inclusive, and having concern for humanity. She hopes to find new ways for her school to come together and create a school climate centered around inclusion, safety, and kindness.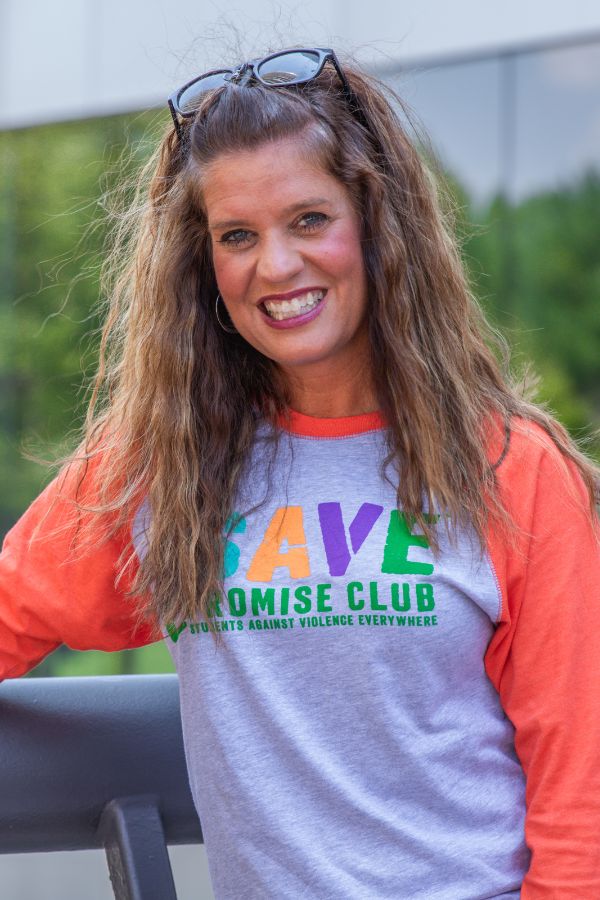 Marilyn Toshner
Mukwonago High School, WI
"Our SAVE club has made a positive difference in our community because we are educating many students on knowing the signs and reporting anything they feel that needs to be reported. Also, we really start our school year with a positive message of starting with hello and create an inclusive environment."
Marilyn has been a Special Education teacher for the Mukwonago Area School District for the past 25 years. She has served as a SAVE Advisor since 2009. Mukwonago High School has been a very active club for many years. She is proud of the many successful activities that the club has completed over the years. A favorite is their kickoff for America's Safe Schools Week. It's the last home football game of the season so the SAVE Promise Club students encourage all students in the stands to go on the football field at half-time. They have an announcement that gets said to announce America's Safe Schools week. Students play TAPS, while students on the field hold purple, orange, and green stars. The community enjoys seeing this activity every year.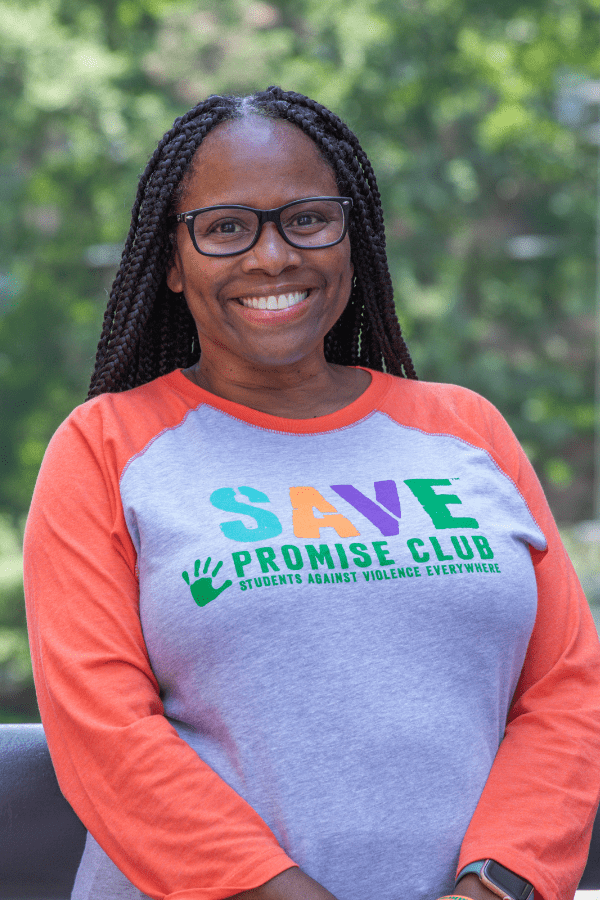 Dr. La-Shonda West
Cutler Bay Senior High School, FL
"Spreading kindness and building an inclusive school culture allowed our SAVE Promise Club to increase awareness and practice. From Club Rush 2022 until our final program – National Youth Violence Prevention Week, students are engaged in conversations, writing nice gestures, and just being caring. Another way Sandy Hook Promise and SAVE Promise Club at Cutler Bay Senior High made a positive difference in the community is continuing stakeholder involvement. For example, Noveen participated in a town hall on school safety. This allowed him to amplify his voice."
Dr. West is a high school teacher of 22 years. She is passionate about school and community safety. As a child her mom was impacted by gun violence. This is her sixth year serving as a SAVE Promise Club advisor. One of her goals is to bring the Say Something Anonymous Reporting System to Miami-Dade County Public Schools. Her favorite Sandy Hook Promise Program is Start With Hello, which fosters inclusion and builds school and community culture. Her proudest accomplishment is being a mom of three amazing sons; she recognizes through them that children have different strengths and needs. The SAVE Promise Club at Cutler Bay Senior High continues to accomplish increased club membership and involvement, post COVID virtual learning and engagement. Students' desire to return to "normal" social opportunities increased a wave of energy for CBSH SAVE Promise Club.
SAVE Promise Club creates lasting change that leads to safer schools and communities. Join your local Club or start one today!