Start With Hello Week is a great way to welcome your students back to school. For some, this will be the first time they've entered an in-person classroom since the start of the pandemic. Make their transition easier and set the tone for a kinder, more inclusive school year. They'll have fun reconnecting with their peers and learn valuable social emotional skills that reduce isolation and bullying. Here are the top five ways to get involved!
1. Sign up for Start With Hello Week
Register your classroom, school, or SAVE Promise Club for Start With Hello call-to-action week. You can celebrate at any time or join us for the national week, September 20-24. You'll receive a digital backpack with a Social Media Action Kit, printable stickers, and digital badges for you and your students. Educators will also receive a complete planning guide so you and your students can lead engaging, educational lessons you can do in a single class period, or fill your entire week with empowering activities.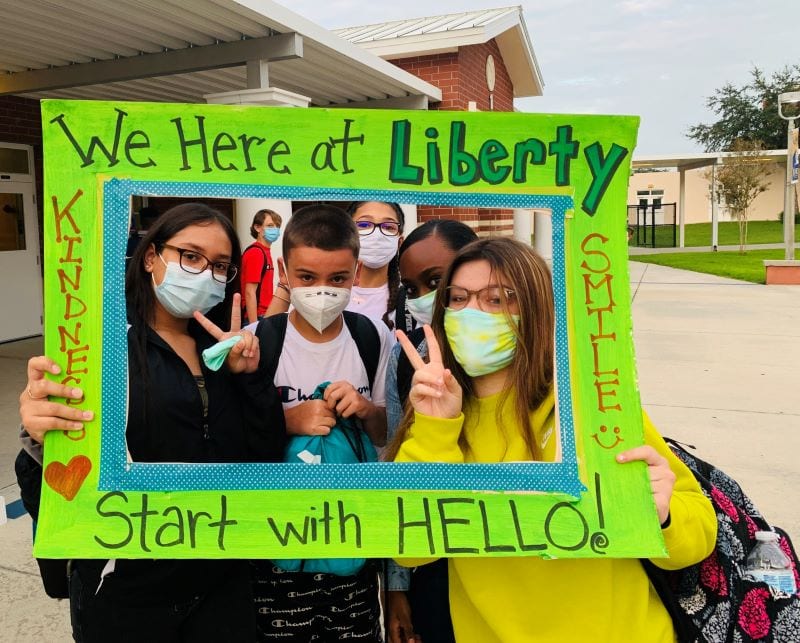 2. Share a Start With Hello Selfie
Take a "hello" selfie then post your photo with a Start With Hello frame! Here are some easy ways to spread the Hello spirit:
Download these graphics and add your photo using your favorite design tools.

Use these Canva templates. You will need a free Canva account, upload your photo, then drag and drop into the template of your choice.
When you share your selfie, be sure to use #StartWithHello and tag @sandyhook on Twitter and @sandyhookpromise on Facebook and Instagram.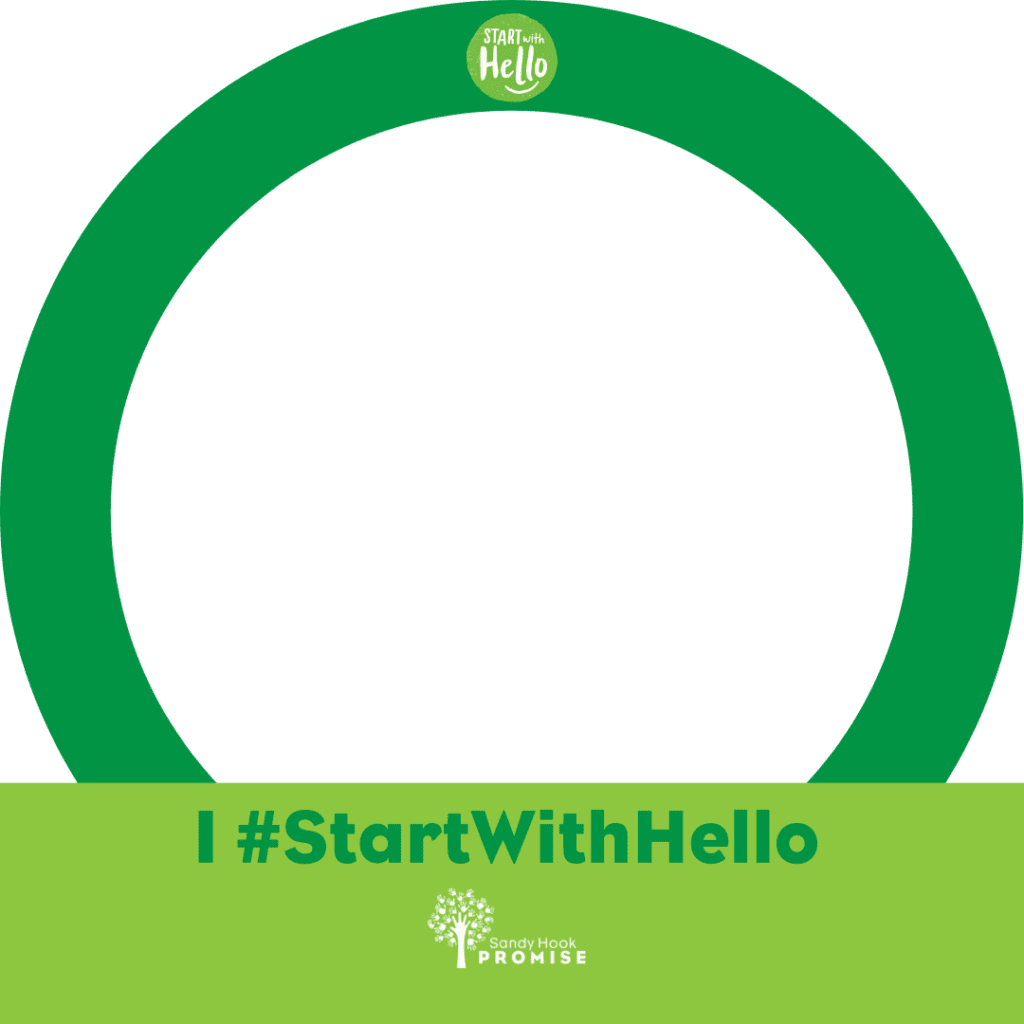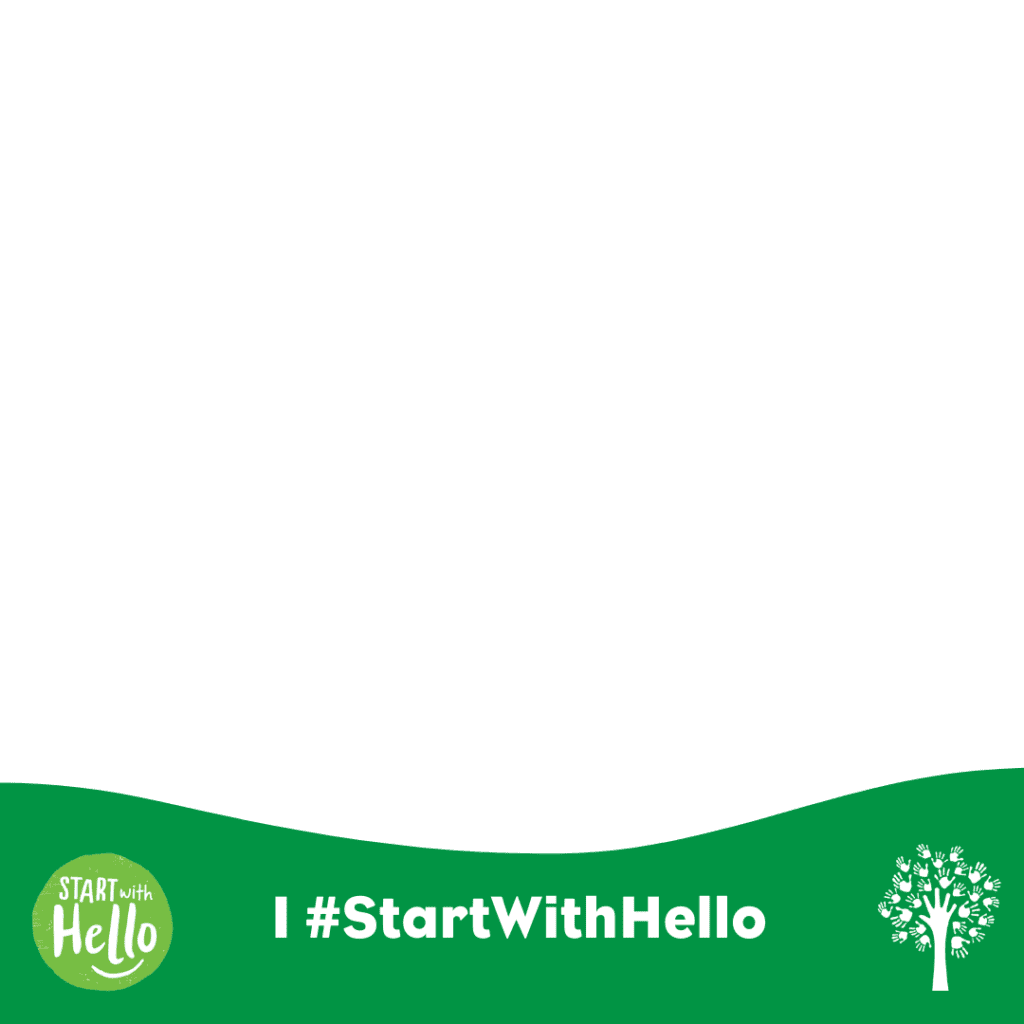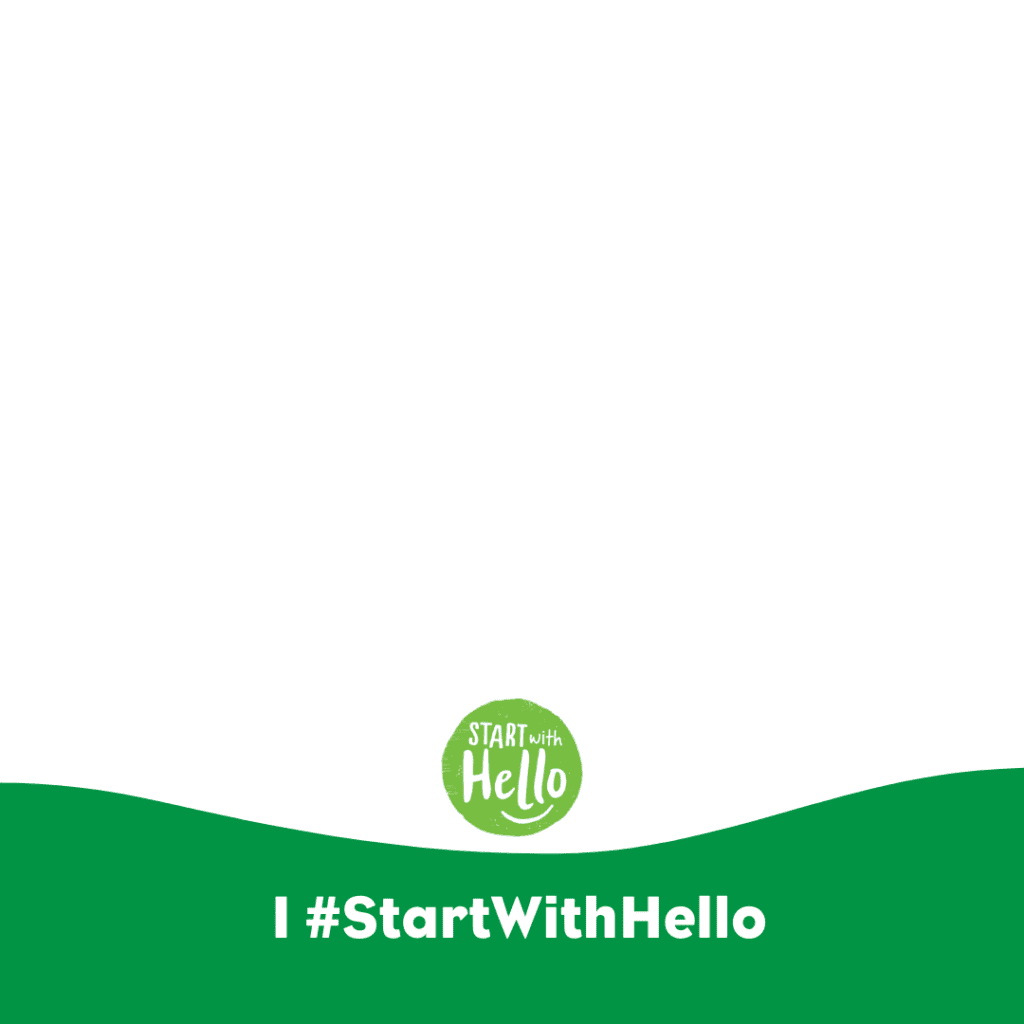 3 . Show Your Creative Spirit!
Submit your original writing, artwork, and musical performances for a chance to win a $100 prize. Find out how your Start With Hello-inspired art, essays, poems, and performances can help build more connected communities.
4. Wear Green as a Symbol of Unity and Inclusivity
On Wednesday, September 22nd, join thousands of students, educators, and volunteers across the country as they wear green in support of building inclusivity and eliminating social isolation. You can even download and print your free stickers to show your hello style! Register for Start With Hello Week to access a full collection of stickers, and download your free sample stickers now.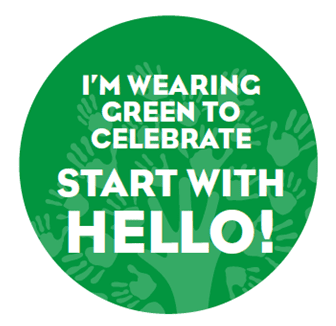 Bonus action: Record a "reach-out and help" dance, sporting Start With Hello green! Post or share your video on Twitter or Instagram on September 22nd using the hashtag #StartWithHello and be entered in a drawing to win Sandy Hook Promise merch. Pro-tip: You can share your TikTok videos straight to other social networks!
Special SAVE Promise Club member activity: Post your "reach-out and help" dance and use the hashtag #SAVEPromiseClub on Instagram and Twitter. Your Club will be entered to win a Club pizza party.
5. Get Pumped! Join the Start With Hello Pep Rally
On Tuesday, September 21st, join students and educators from across the country for a celebration and kickoff to the National Start With Hello Call to Action Week. You'll meet and cheer on fellow "Hello" champions and learn best practices for a successful week. Fill out this form and we'll send you details in August about how you can register – limited registrations available.