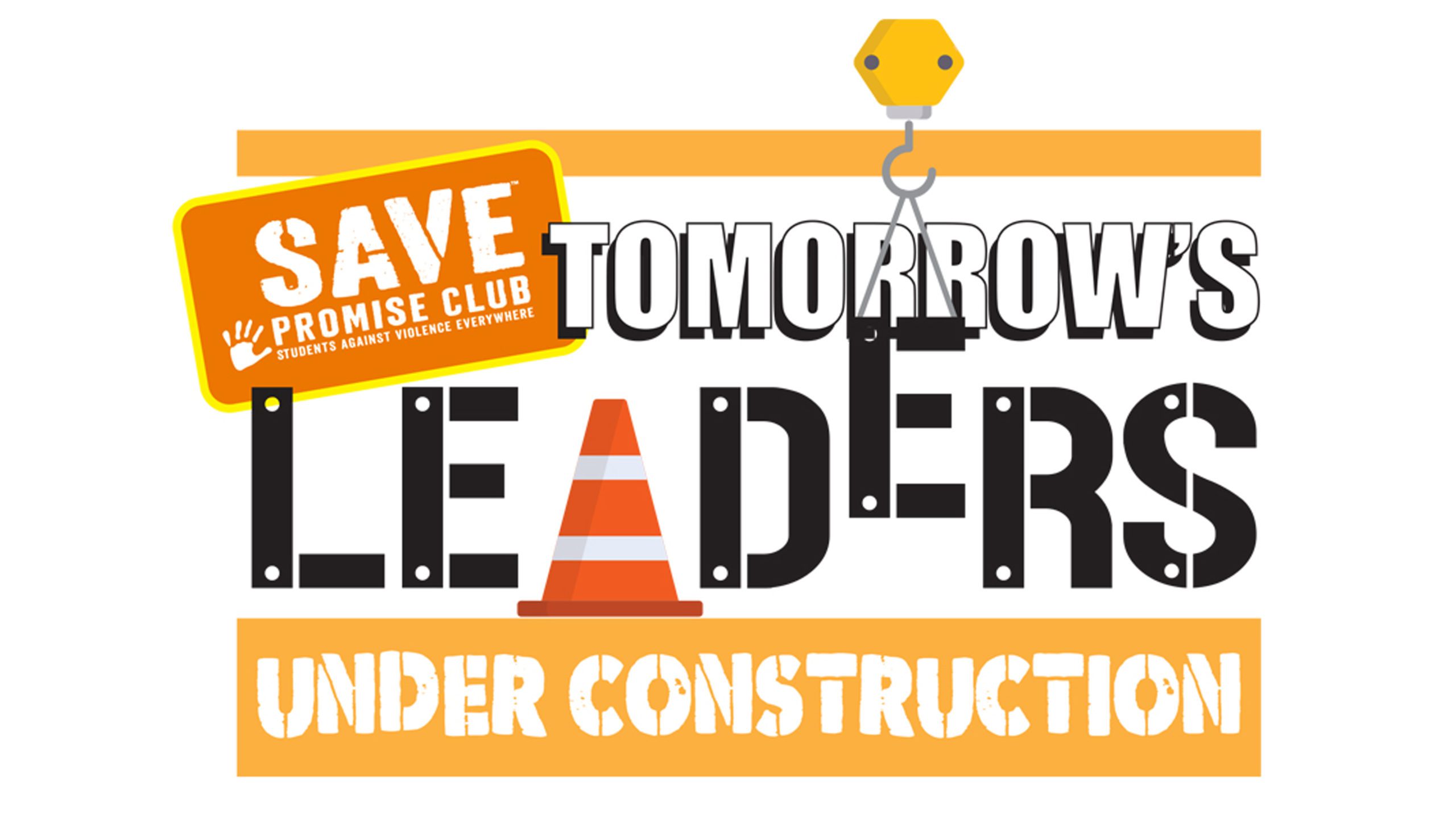 SAVE Promise Club Summit
National Youth Summit: Tomorrow's Leaders Under Construction
April 4, 2020
EVENT CANCELLATION NOTICE
After careful consideration, we have decided to cancel the upcoming SAVE Promise Club Youth Summit on April 4 due to concerns about the coronavirus (COVID-19). The health and well-being of the hundreds of students, advisors, staff, and volunteers registered for the event are of utmost importance — and vital to our lifesaving work in schools nationwide.
We are heeding the recommendations of the Centers for Disease Control and limiting all travel for our network. While this is disappointing news, we know that the important work your SAVE Promise Clubs are doing won't stop here. We are working to provide virtual resources, recorded sessions (whenever possible) and keynote presentations to inspire your SAVE Promise Club planning and outreach efforts for the rest of the year.
Please email us for further updates at [email protected].
Dynamic Speakers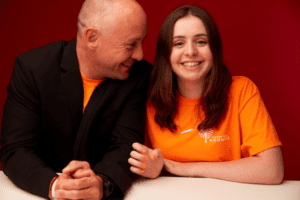 Mark and Natalie Barden are a father-daughter team working to prevent school shootings.
Natalie is a senior at Newtown High School in Newtown, CT. In 2012, she lost her first-grade brother, Daniel, in the Sandy Hook Elementary tragedy. Following the loss of her brother, Natalie has become outspoken about gun violence across the country. She is a member of the Junior Newtown Action Alliance, an organization dedicated to providing Newtown youth with the opportunity to be gun violence prevention activists through legislation and cultural change.
In addition to this, Natalie is a very active teen. She is a musician who sings and plays piano, as well as hosts "Natalie's Open Mic," which provides kids and teens with the opportunity to perform in front of a live audience. She has an incredible love for swimming and is a year-round lifeguard, coaches a spring swim clinic for kids, teaches swimming in the summer, and is on the Newtown High School swim team where she manages the boys team. She is also a mentor with the Reach Mentorship Program.
Mark Barden is the father of Daniel Barden, one of 20 first-graders murdered at Sandy Hook Elementary School along with six educators. Mark has dedicated himself to bringing people together to find sensible solutions that will prevent future tragedies and spare other families the pain of losing a child to gun violence. As managing director, Mark leads and manages the organization with Nicole Hockley. Mark focuses on policy and outreach efforts for Sandy Hook Promise (SHP) and frequently serves as a spokesperson for the organization.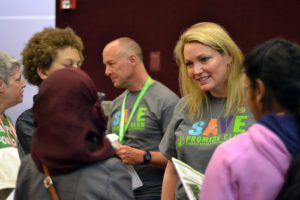 Nicole Hockley is the mother of Dylan Hockley, who was killed at Sandy Hook Elementary School, and managing director of Sandy Hook Promise (SHP), a national gun violence prevention nonprofit that delivers prevention programs to schools around the country, free of cost.
Nicole joined SHP in January of 2013, just weeks after the tragedy. She has given multiple TEDx talks on gun safety and knowing the signs of someone who may be in crisis or planning violence toward themselves or others. She's also done dozens of speaking engagements and trainings at schools around the country.
She works to ensure that no other parents will have to endure the pain of losing a child to preventable gun violence.
Who Should Attend?
SAVE Promise Clubs
Youth
Educators
School Resource Officers
Social Workers
Counselors
Youth Leaders
Parents
Coaches
School Safety Leaders
Promise Leaders & Presenters
Interactive Breakouts
Best practices for leading and sustaining Say Something and Start With Hello
How to bring Sandy Hook Promise's Know the Signs programs to your school district
Presentations from SAVE Promise Clubs and national experts on youth-led violence prevention efforts and activities
Download the detailed guide to the interactive breakout sessions
Agenda At a Glance
Friday, April 3, 2020
7-9 p.m. — Welcome Reception & Pizza Party
Saturday, April 4, 2020
9-10 a.m. — Chapter Arrival & Registration
10-11 a.m. — Opening Session
11:10 a.m.-noon — Workshop Sessions I
Noon-12:50 p.m. — Lunch
1-1:50 p.m. — Workshop Sessions II
2-3 p.m. — Closing Session
Call for Photos & Videos
Lights, camera, action! We want to see your SAVE Promise Club in action! We are collecting photos and videos of your club to showcase at the Super Power Youth Summit and on social media. Please email them to [email protected].
What Are Your Leadership Traits?
Attendees at the Tomorrow's Leaders Under Construction Youth Summit will have an opportunity to add their footprint on the Road to Tomorrow. Those who can't attend can trace their shoe, cut it out and decorate it with their leadership traits and send it to be added to the Road to Tomorrow! Be sure to include your name and school! Send before March 25, 2020, to: Sandy Hook Promise Youth Summit, PO Box 3489, Newtown, CT 06470
Need to Raise Funds for the SAVE Promise Club Summit Registration and Travel?
Check out these ideas for gaining community support.
Media/Press Statement
Registrants understand that photographs may be taken during this Sandy Hook Promise event. By attending, all students and adult advisors hereby give permission that photos containing their image/likeness may be used for publicity or general information purposes including publication on our website, marketing materials, social media, and/or within other publicity which may be seen by the general public. Each advisor will also be asked to get a signed permission slip from each student's family prior to the Summit.
Where Can You Stay in Cleveland?
Sandy Hook Promise has arranged for a limited number of hotel rooms available at the discounted rate of $104 plus applicable taxes.
Aloft Cleveland Airport
5550 Great Northern Boulevard
North Olmstead, OH 44070
Please call 440-772-4300 and reference the Sandy Hook Promise room block to make your reservations. All reservations must be made no later than Monday March 3, 2020.
Registration fee covers admission, T-shirt, materials and lunch. At least one advisor is required to attend with SAVE Promise Club members. All attendees, youth and adults, must pay registration fee.