On December 14, 2012, twenty children and six educators were killed at Sandy Hook Elementary School in Newtown, Connecticut. Sandy Hook Promise is founded and led by several family members whose loved ones were murdered in the tragic mass shooting. Join us in taking meaningful actions to honor the precious lives taken – and every life taken by gun violence – and help prevent another tragedy.
Honor with Action
Every action makes a difference! We're grateful for your support.
Join over 9 million people who've already made the promise. "I promise to do all I can to protect children from gun violence by encouraging and supporting solutions that create safer, healthier homes, schools and communities."
Sign the card in memory of every life killed by gun violence. As we mark another year since that terrible day, will you help us honor them – and every life taken by preventable gun violence – by signing our special remembrance card?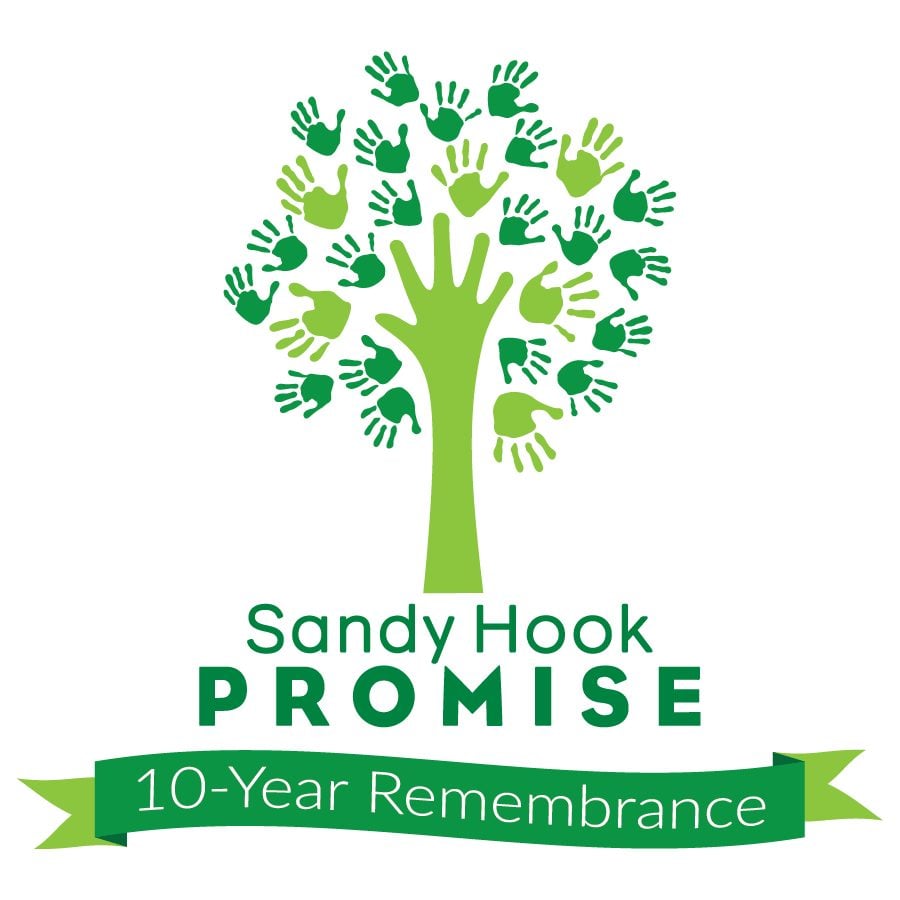 Change your profile photo. Download our special 10-Year Remembrance logo and add as your profile photo on any social media channel to show you will #NeverForget.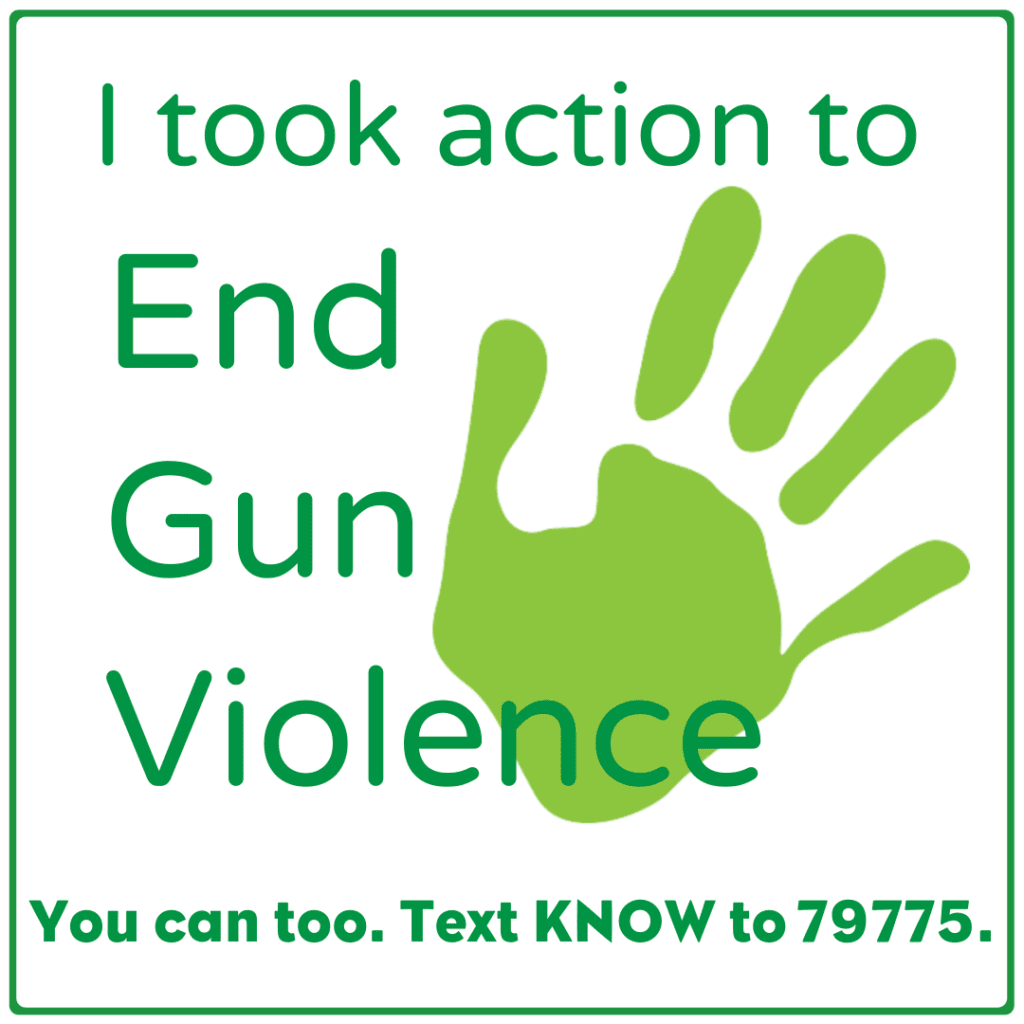 "Know the Signs" of gun violence and download the square graphic above or this rectangular version to share and encourage others to take action and prevent a tragedy.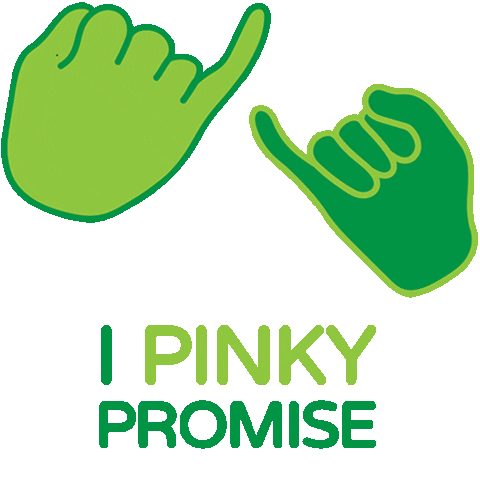 Make a Pinky Promise with someone you care about. Get this GIF sticker from our kit, on Giphy or search "Sandy Hook Promise" when creating a post then share on social media.
Please share your actions with us. Tag us @sandyhook on Twitter and @sandyhookpromise on Instagram and Facebook. Use the hashtags #HonorWithAction #SandyHookPromise. Thank you for standing with us!
Take the 14 Days of Action Challenge
Dedicate yourself to a daily action from December 1–14. Take the challenge with thousands of activists, students, SAVE Promise Clubs, educators, parents, volunteers, and other supporters like you who want to create a culture change for safer schools and communities. Sign up to receive the 14 Days of Action Kit with activities, digital assets, printable materials, and much more!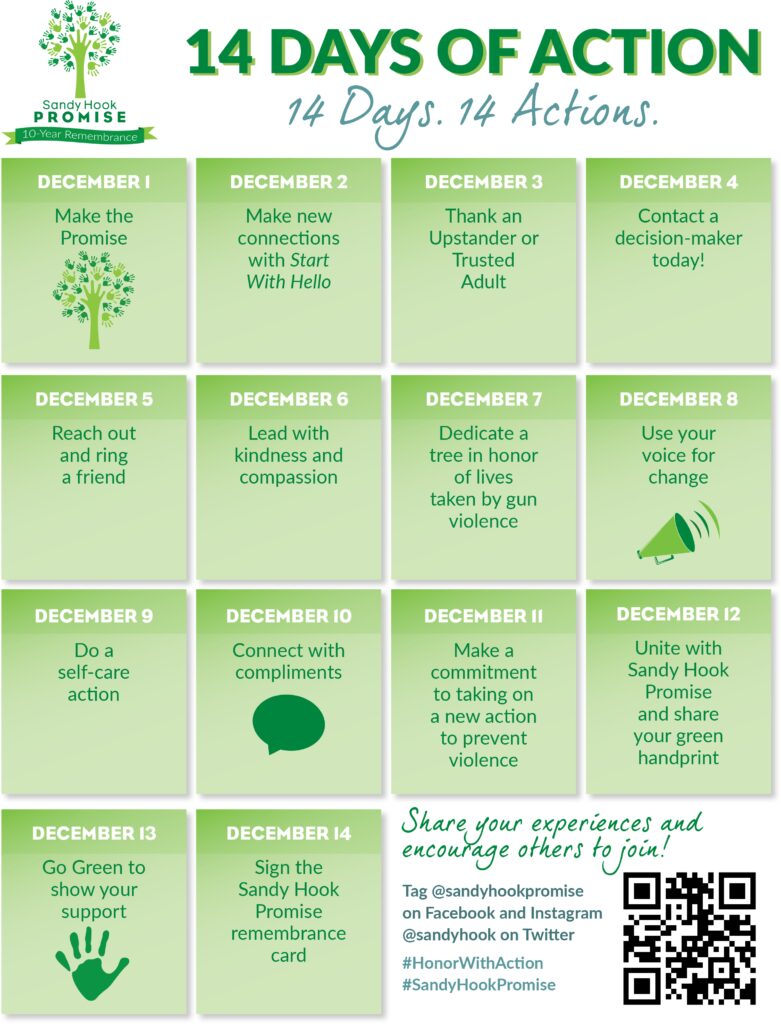 Sign Up