Dedicate a week to educating, empowering, encouraging, and engaging your school community to make school safety a priority and get involved in SAVE Promise Club activities and events!
Sandy Hook Promise invites all SAVE Promise Clubs to participate in National SAVE Day! This event occurs annually during the third full week in October during America's Safe Schools Week. During this week, thousands of schools and youth organizations from across the United States will participate.
How can your Club participate?
Wear Orange 4 Unity Day and in memory of Alex Orange:
At a club meeting, read the story of Alex Orange on page 2 of the SAVE Promise Club Monthly Activity Guide.
Host a selfie station in the cafeteria or take and post pictures from home wearing orange to honor Alex Orange and students across the country affected by school violence. Share on social and tag your posts with #NationalSAVEDay and #SAVEPromiseClub. Sandy Hook Promise will help amplify your posts!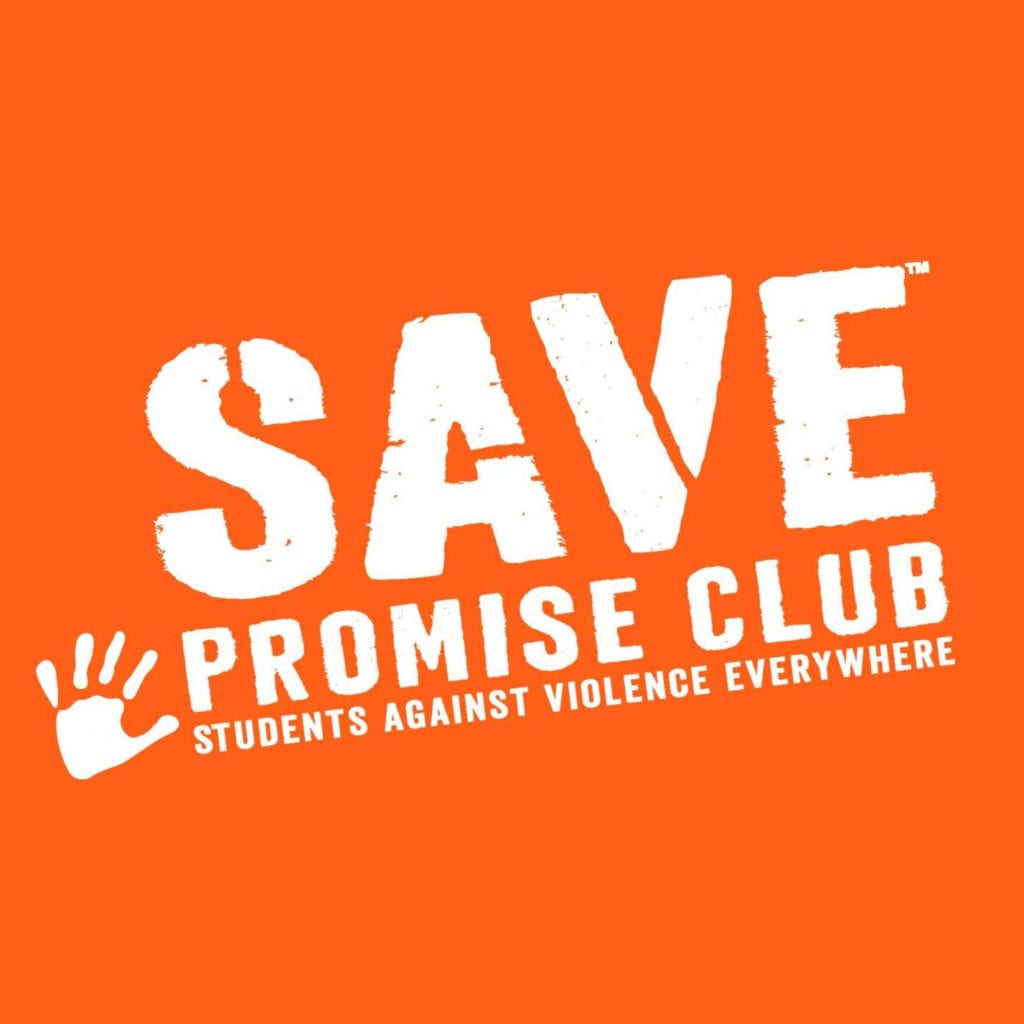 Annual Safe Schools Week: October 17-23, 2021
Activities conducted during America's #SafeSchoolsWeek draw attention to the continuing problem of school violence and educate everyone about how schools can be made safer and more secure. National SAVE Day is on Wednesday of this week. Be sure to show your SAVE Promise Club spirit on that day! America's Safe Schools Week offers an opportunity to address this very important issue and to take steps to ensure that schools offer students and teachers an environment in which they can perform to the best of their abilities.
Daily Anchor Activities for Safe Schools Week
Monday – Start with Hello and kick off Safe Schools Week
Use the morning announcements, broadcasting system, and virtual learning environments to introduce your SAVE Promise Club and inform the community about what your club members are doing to prevent violence. Don't forget to remind students about the three steps of the Start With Hello program!
Tuesday – Review the Say Something Steps
Post the three Say Something steps in highly visible places: on social media channels, school websites, and posters around school campuses. Remind students to Say Something immediately to a trusted adult if they come across warning signs or threats. Use the plentiful resources on Sandy Hook Promise's Digital Learning Center.
Wednesday – National SAVE Day
Wear orange and don't forget to share photos on social with #NationalSAVEDay and #SAVEPromiseClub.
Join us for Youth to Youth: A Community Conversation, an interactive session with the Sandy Hook Promise National Youth Advisory Board. Hear from other youth and share your ideas!
Thursday – Mix It Up at Lunch!
Sign up and participate in Teaching Tolerance's Mix It Up at Lunch Day, an international campaign that challenges and encourages students to cross social boundaries and sit with someone you don't know at lunch. This activity can happen virtually or on the school campus. If it's virtual, invite a few students you don't know to circle up with you at lunch time and use conversation starters on page 47 of the SAVE Promise Club Monthly Activity Guide to get the conversation going!
Friday – Tailgate for a Cause!
Use a space where social distancing can happen – a parking lot, large football field, or video conferencing system. Create stars in the SAVE Promise Club colors – purple, orange, green, and blue – to commemorate those lost by school or gun violence in your community. Partner up with other local schools for the event to build bridges and unite to prevent violence.
Posts from previous National SAVE Days and American Safe Schools Weeks