Former national youth programs director for Boys and Girls Club of America to oversee nation's leading school violence prevention programs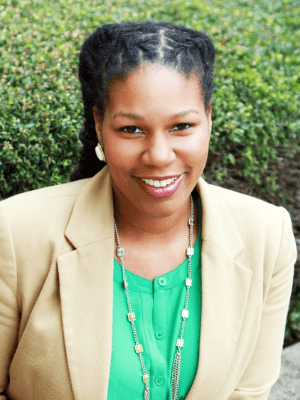 Newtown, CT — This week, Sandy Hook Promise, the national youth violence prevention organization working to end school shootings and protect children from harm, announced the new hire of national youth development nonprofit leader Crystal Garrant as chief program officer (CPO). She began on February 21, 2022.  
Garrant brings to the role nearly two decades of professional experience as a youth development practitioner in the education and nonprofit sectors. She has worked for the Boys and Girls Club of America (BGCA) since 2012 in a variety of positions, most recently as the national vice president of youth development programs, where she oversaw the strategic direction for program development, program evaluation, and digital program delivery. In her time at local Boys & Girls Clubs in Atlanta, Garrant helped form the organization's first Youth Advisory Council, which worked to elevate youth voices within the organization's decision-making structure.
"We are thrilled to welcome Crystal Garrant to the Sandy Hook Promise team, where her experience, inclusive, collaborative leadership style, and proven program development capabilities will be invaluable assets in furthering our lifesaving work," said Nicole Hockley, Sandy Hook Promise's co-founder, and CEO. "We look forward to expanding our programs' reach under Crystal's leadership."
Garrant championed various initiatives to support Diversity, Equity, and Inclusion (DEI) within BGCA's internal culture, as well as external programming, including the organization's public/community engagement-oriented DEI strategy, with a focus on racial equity, disability inclusion, and grief and bereavement initiatives.
As CPO, Garrant will be responsible for developing the overarching strategic vision and roadmap for Sandy Hook Promise's many gun violence prevention and school safety initiatives, while also setting the vision and direction for future programs in service to the organization's continued expansion and sustainability.
"All young people have the right to feel physically and emotionally safe. But, too often, they do not. This lack of felt safety has detrimental impacts on youth success in the classroom and in navigating everyday life," said Garrant. "Joining Sandy Hook Promise (SHP) provides an immense opportunity to build and connect systems of safety in local communities. Our work is urgent, and SHP is uniquely positioned to respond. It is an honor to join a team of system-builders who not only respond today, but are also driving lasting cultural change to protect kids."
Garrant is a native Midwesterner and currently lives in Atlanta with her husband and six-year-old daughter. She holds a dual Bachelor of Science in African American Studies and Sociology from Eastern Michigan University and a Master of Science in Nonprofit Management from Capella University.
###
About Sandy Hook Promise
Sandy Hook Promise (SHP) is a national nonprofit organization with a mission to end school shootings and create a culture change that prevents violence and other harmful acts that hurt children. Through its life-saving, evidence-informed "Know the Signs" prevention programs, SHP educates and empowers youth and adults to recognize, intervene, and get help for individuals who may be socially isolated and/or at risk of hurting themselves or others. Through nonpartisan policy and partnerships, SHP advances gun safety, youth mental health, and violence prevention education at the state and federal levels that protect all children from gun violence in their schools, homes, and communities. SHP is led by several family members whose loved ones were killed in the tragic mass shooting at Sandy Hook Elementary School on December 14, 2012.  Learn more at www.sandyhookpromise.org.
Media Contacts:
Aimee Thunberg, Senior Director, Communications, Sandy Hook Promise, Sandy Hook Promise | [email protected] | 646-761-5579
Loretta Kane | [email protected] | 917-410-7242