The Sandy Hook Promise National Youth Advisory Board (YAB) consists of 13 high school students who are SAVE Promise Club members from across the country. On average, these youth leaders contribute over 300 service hours as members of the prestigious YAB and work with their local Clubs on events, projects, and presentations. They encourage a culture of inclusivity and empathy through Start With Hello, and educate other youth on the warning signs of violence and how to Say Something to a trusted adult to get help. These extraordinary changemakers are leading the way in preventing violence and creating safer schools and communities!
Meet the 2022-2023 YAB: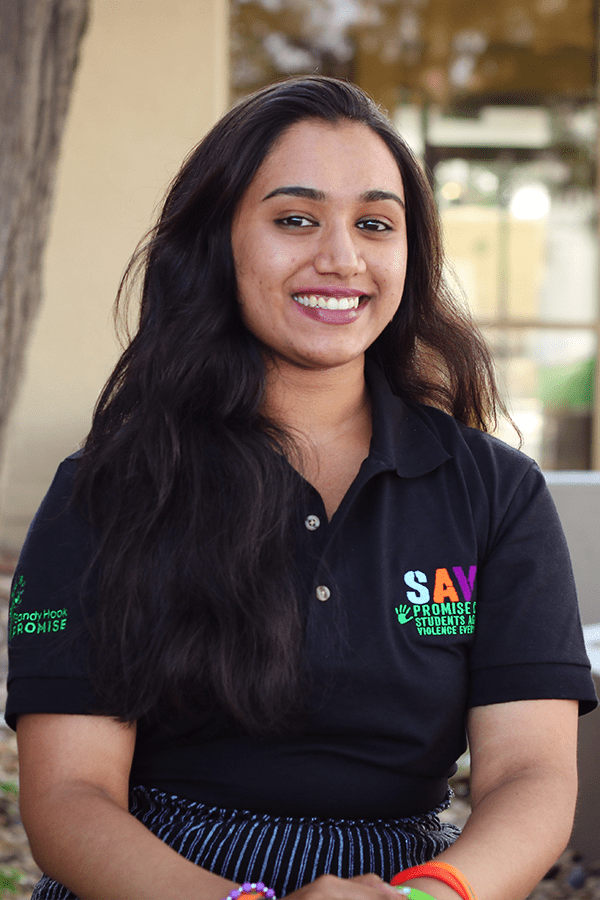 Medha
Aurora, Ohio
"My best trait is the empathy I have for others, and my optimism. When people are hurting, it hurts me as well. Despite difficult circumstances I have managed to smile and put a smile on others' faces. As long as someone needs my help, I will always be willing to lend a hand."
Medha is a proud member of her Interact Club, one of her school's largest service clubs, which is her school's SAVE Promise Club. She became a SAVE Promise Club member immediately when she began high school after becoming inspired by current events. Medha hopes to implement more SAVE Promise Club activities with younger students to continue their school's culture of inclusion and kindness. Her extracurricular time is devoted to Indian Classical dancing, yoga, and reading. Medha also takes part in SAY (Student Advocates of Youth) and is elated to take part in the volunteer aspects of the National Honor Society this year.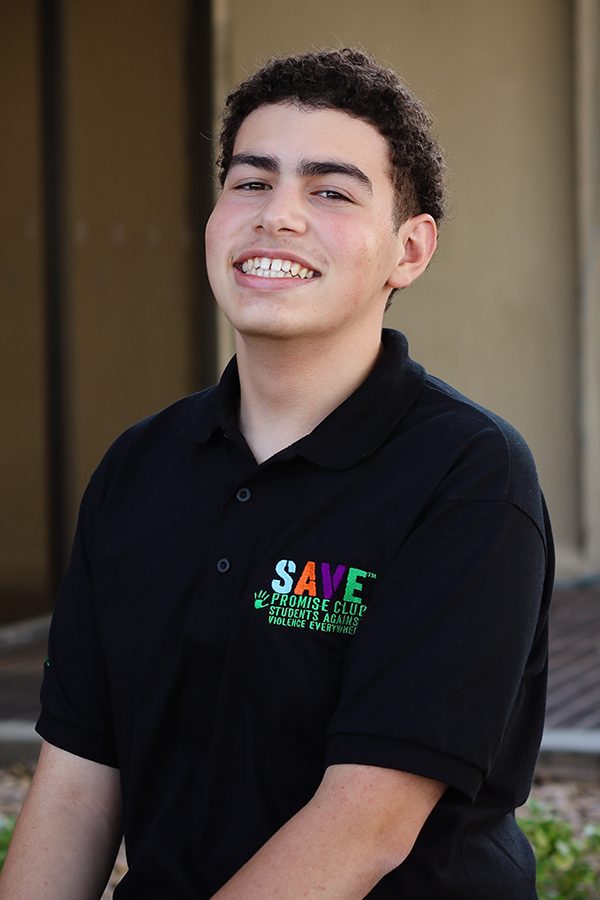 Joel
Sussex, New Jersey
"I became a member of my SAVE Promise Club during my freshman year. I wanted to be involved in an extracurricular activity that would have a larger impact on the students, and I wanted my voice to be heard as a student. I was first recommended to join by my guidance counselor, which I did in 9th grade. During my sophomore year, there were open steering committee positions, and my sister and I were able to encourage each other to sign up and lead our school's SAVE Promise Club."
Joel is a senior and serves as the President and Social Media Ambassador of his school's SAVE Promise Club, previously serving as the Vice-President for two years. The most rewarding Sandy Hook Promise program for Joel is Start With Hello, because he feels that it helps bring the school together as a community in the beginning of the school year. As a freshman, the Start With Hello program was able to help him become more accustomed to his school, as well as meet new classmates. This will be Joel's second year on the National Youth Advisory Board; he hopes to continue the efforts of spreading Sandy Hook Promise's messages and programs across the country, as well as further developing his school's SAVE Promise Club.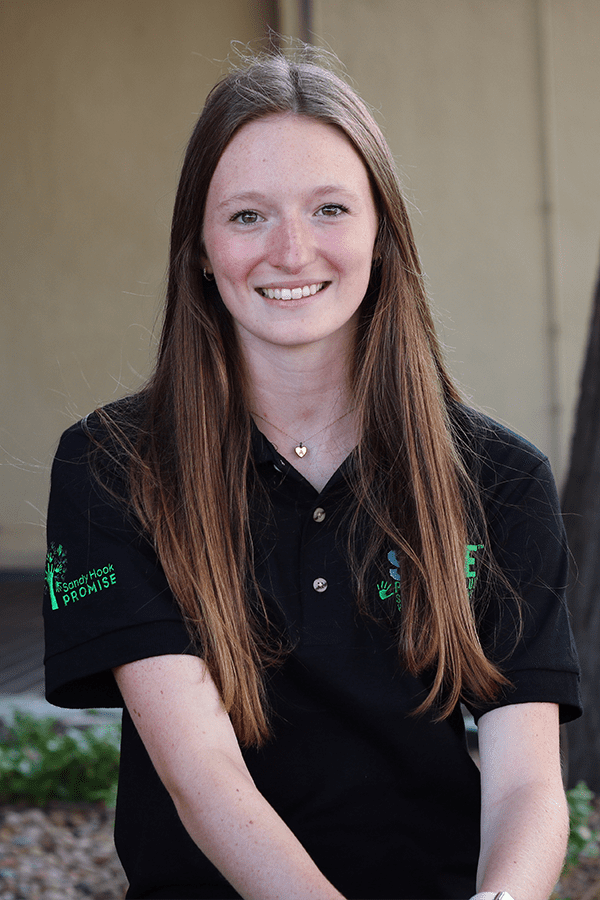 Aislinn
Milford, Connecticut
"This year on the Youth Advisory Board I want to continue to make an impact as well as support the new members of the board through certain activities. I also want to keep using my voice and the platform I have been provided by such a supportive group of people. I hope to help put an end to gun violence so that schools can return to be buildings of safety and not tragedy."
Aislinn is a senior and this is her second year on the National Youth Advisory Board. She is excited to continue to bring ideas back to her own community so that SAVE Promise Club can have a lasting impact after she graduates. This past year, the SAVE Promise Club at Aislinn's school successfully held events for Start With Hello Week and Say Something Week. She spoke at a staff meeting to talk about what it means to be a trusted adult and to inform school staff on how best to support students when there are concerns.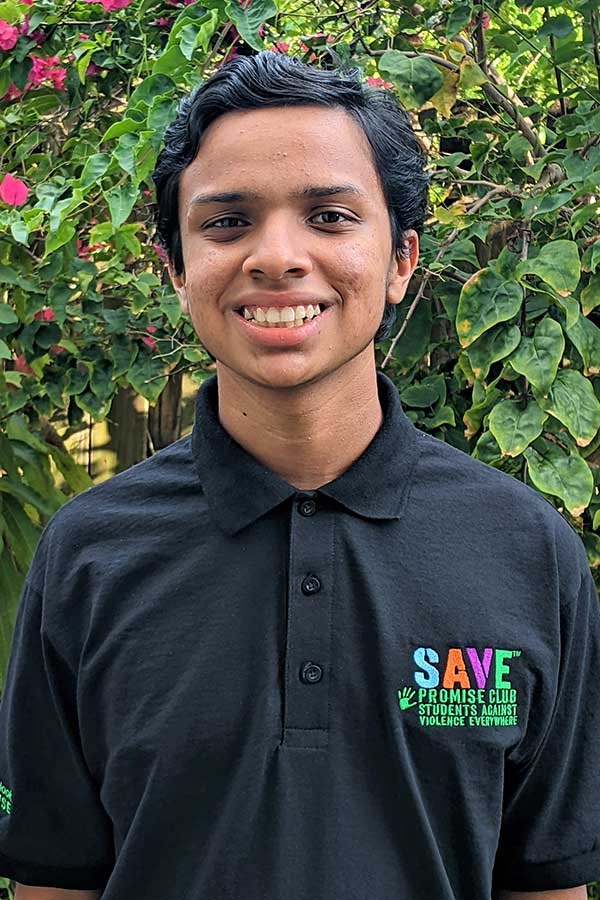 Noveen
Miami, Florida
"As a Youth Advisory Board Member, I would like to help ensure that students across the country Know the Signs and be able to recognize the warning signs of violence to prevent violence before they happen. I would also like to introduce ideas for activities that would promote diversity among students and the representation of other cultures."
Noveen is a rising junior serving actively for the past two years as council of his school's SAVE Promise Club. He first became interested in SAVE Promise Club as a freshman after wanting to find a way to promote safety and prevent the violence he was hearing about on the news. As a Youth Advisory Board member, Noveen hopes to bring awareness to the issue of school violence and empower young people across the country to say something when they see warning signs. He is also an active member of the National Honor Society and Mu Alpha Theta Society. In addition to participating within the clubs at his school and the activities within his community, Noveen enjoys serving as a Holocaust Ambassador in which he has had numerous opportunities to meet survivors.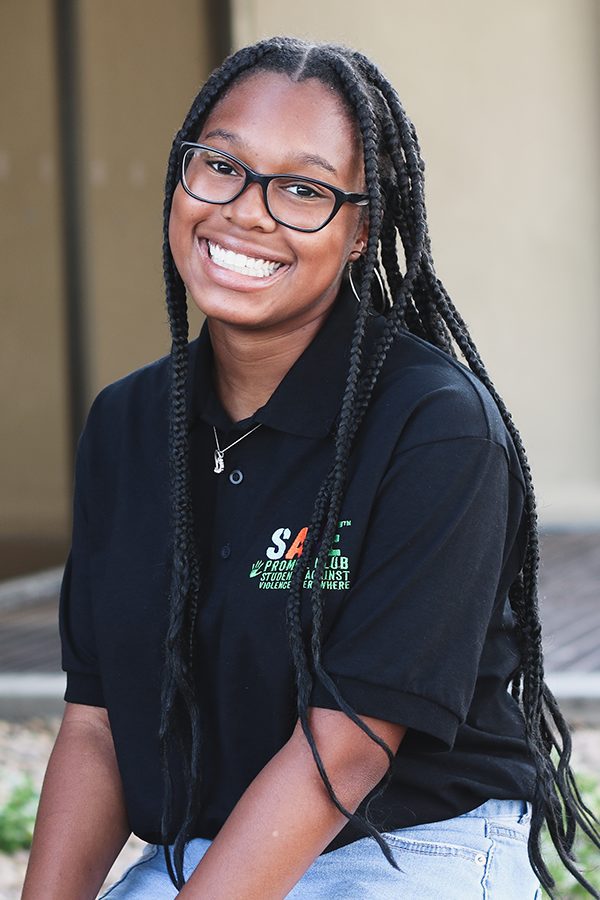 Jordyne
Harrisburg, North Carolina
"SAVE Promise Club has impacted my life by helping me to be more inclusive and by directly causing me to be able to have a voice. It has allowed me to take a stand for something that I'm passionate about: preventing violence. Since joining my SAVE Promise Club, it has allowed me to use my voice for change and for helping prevent violence in the future."
Jordyne is a junior and this is her second year of serving on the National Youth Advisory Board. She is co-president of her SAVE Promise Club. Her club has done many activities this past year, like having the school sign a Say Something banner, Hello Grams for Start with Hello Week, and many videos from her SAVE Promise Club on the announcements. She hopes to be able to accomplish change this year on the Board, and to be able to help influence the minds of youth and people all over the world that action needs to be taken.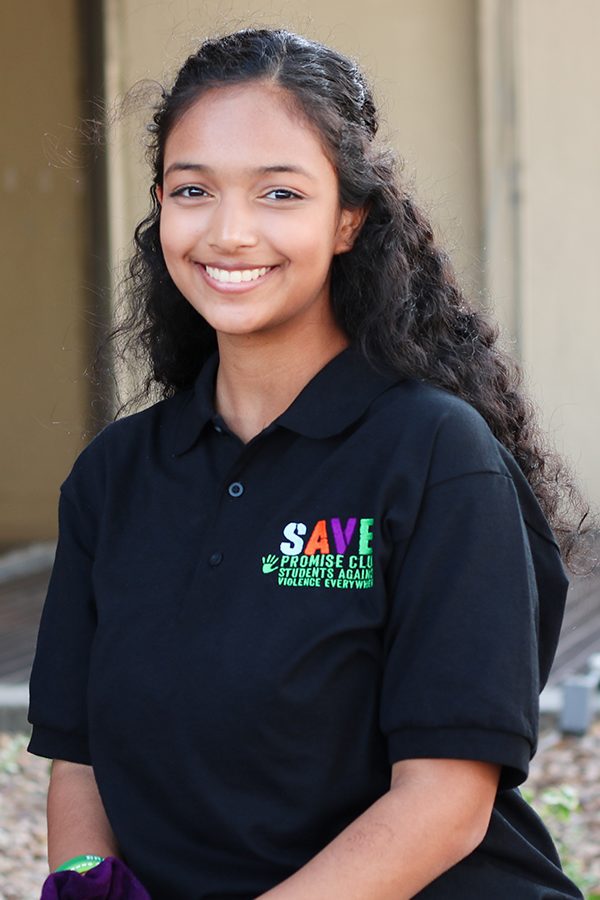 Vinita
Missouri City, Texas
"At my school, one of the most rewarding activities was 'Say Something Week,' where students could communicate with one another, especially after the difficulties many faced due to the pandemic. It was a chance for students to reconnect with others and break free of the social isolation of the previous year. Another successful activity was the Diversity Fair which was organized by our SAVE Promise club. Fort Bend ISD is an extremely diverse district, and the fair gave everyone of all different backgrounds a chance to celebrate who they are."
Vinita Chanpura is a junior and in addition to being an active member of her school's SAVE Promise Club, she is also involved in DECA, GSA, and Knights for St. Jude's. She is a student of Shivangani Academy and has been learning Kathak for the past 9-10 years. In addition, she is a member of Chinmaya Mission Houston and volunteers through Unite & Inspire. On the Youth Advisory Board, she hopes to incorporate more mental health awareness and find more ways to spread the outreach of Sandy Hook Promise's message. She also hopes to work towards bettering her school environment and making it a safe place that promotes inclusivity.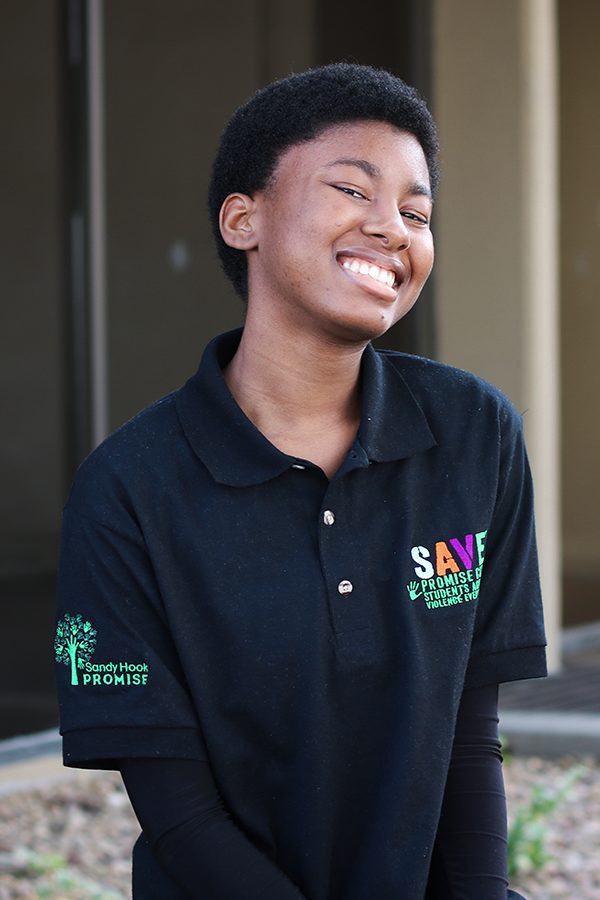 Alisa
Miami, Florida
"With my shared experience on the Youth Advisory Board my goal is to use the knowledge gained to advocate for myself and others."
Alisa is a junior, able to let others know that there are options and people willing to open arms for those in need. Her SAVE Promise Club provides a safe place for all and she has been instrumental with implementing opportunities for everyone in her school to participate in volunteering.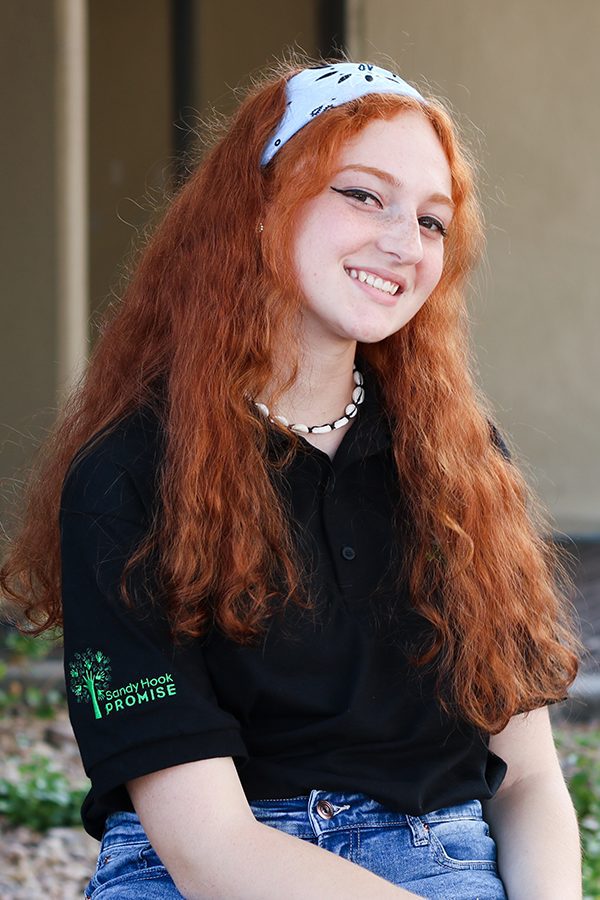 Daelyn
Newton Grove, North Carolina
"I wish to educate others on the importance of activism in creating safer schools. I hope to advocate for a change on all gun violence and help end the pain that a loved one feels knowing they lost a life to gun violence."
Daelyn is a junior and she is a member of several clubs at her school, but by far her favorite is the SAVE Promise Club. She values how the club works to make students and staff feel welcomed and important. Working to support students facing mental health challenges is very important to her along with helping to reduce violence in her school, community, and across the country. This is her first year on the Youth Advisory Board.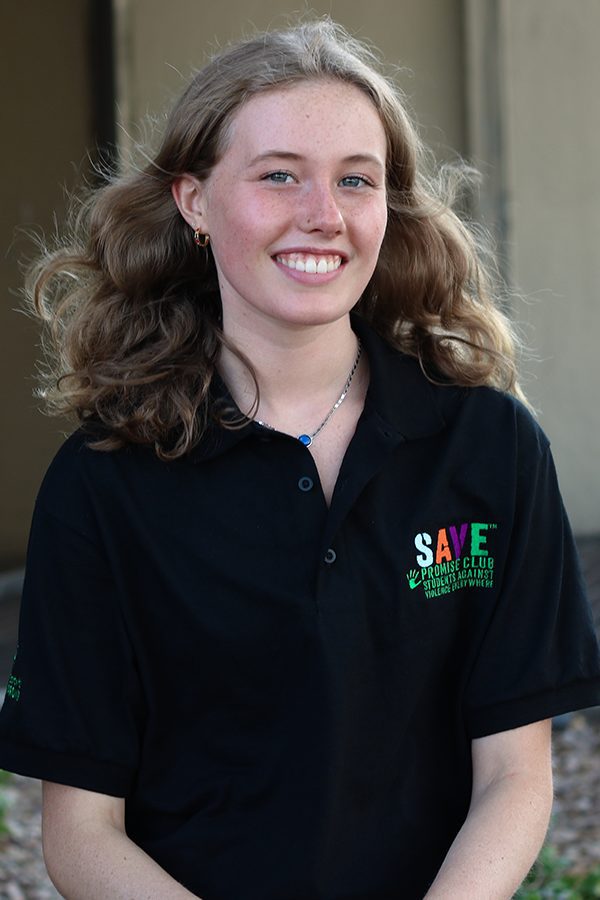 Kylie
Mukwonago, Wisconsin
"I became a member of SAVE Promise Club because of the messages that it represents and the positive atmosphere it provides and makes within our school. Becoming an active member in my SAVE Promise Club has not only allowed me to become an activist in my community and give students a platform to make a difference, but it has highlighted the issues in your school and community which leads to change."
Kylie is a junior and she was recently named as SAVE Promise Club president at her school after being a member for two years. She is active beyond her SAVE Promise Club as part of her dance, volleyball, and track teams as well as being a Senior Girl Scout. She hopes to use her voice to spread ideas as a member of the Youth Advisory Board and to continue to advocate for SAVE Promise Clubs and Sandy Hook Promise.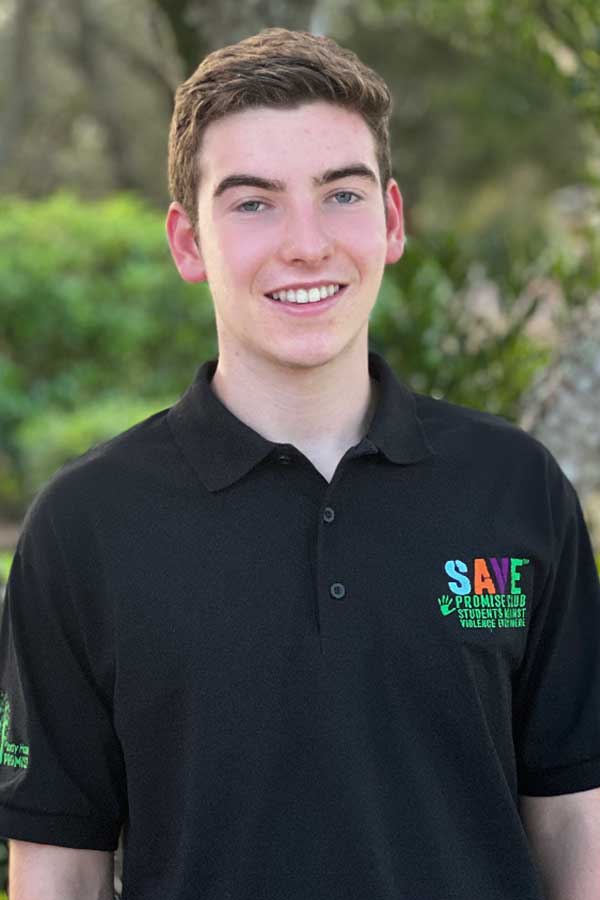 Dylan
Coconut Creek, Florida
"No one should fear going to school. Students should be provided with resources and representation. The future begins with our ability to stand up and advocate for what is right. As a community it is important that we rally together to create an inclusive environment, where everyone can achieve great things."
Dylan, a junior, has been involved in his school's Sandy Hook Promise programs since eighth grade. After taking an active role in movements honoring the Marjory Stoneman Douglas High School tragedy, he knew enough is enough. He has since assisted with planning activities and events for his school's SAVE Promise Club. Through his involvement in the club, he has learned about the importance of youth advocacy and the power of small acts of reaching out, like "Starting with Hello." Fostering a supportive and unified community is something that Dylan is extremely passionate about. Through his work with the Youth Advisory Board, Dylan hopes to further expand SAVE Promise Clubs, especially in underserved schools to help eliminate social isolation.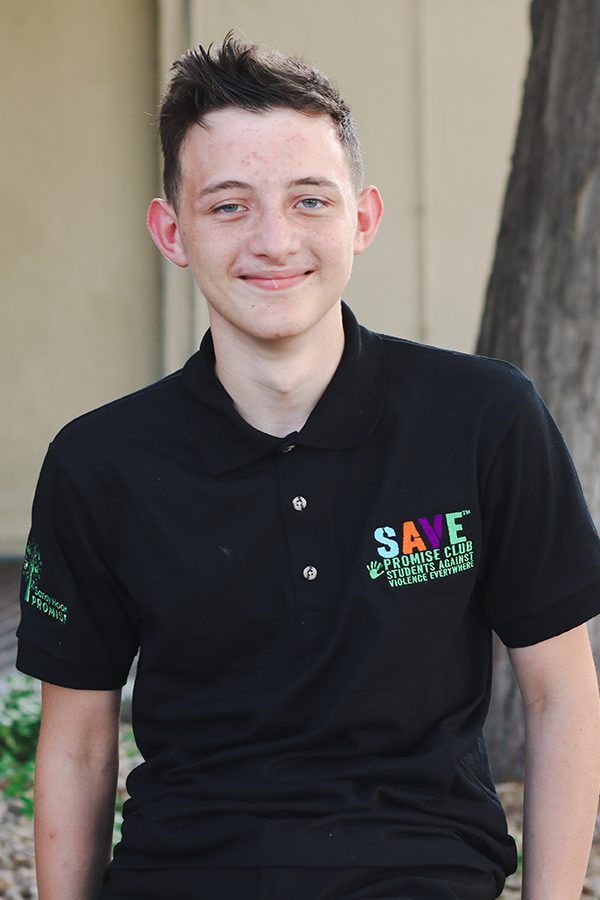 Garvin
Beverly, Ohio
"What I really want to accomplish on the Youth Advisory Board is to educate the young on violence. The reason for that is that they may not always know what is going on and I feel like they should at least have an idea on what is going on in the world around them."
While in middle school, Brody was elected as his combined high school/middle school SAVE Promise Club's president. Brody has witnessed the effects of his SAVE Promise Club on his school's atmosphere and notes that there is much more inclusiveness. He hopes to move the world closer to peace through his efforts alongside those working toward that goal with him. In addition to leading his SAVE Promise Club, he plays the trumpet in his school marching band, and spends time with his best friends.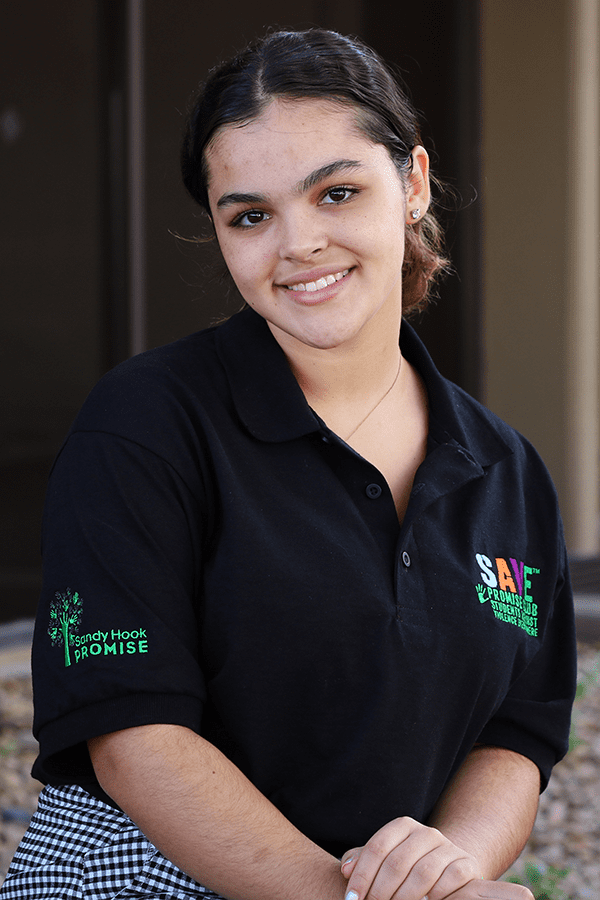 Arianna
Fiskdale, Massachusetts
"This commitment has shown me all the possibilities out there to educate and help people. I have always been a strong believer in determination and making the world a better place starting with the youth. SAVE Promise Club has given me something to be proud of and I am forever grateful for it and the lessons of working together and teaching others while preventing violence. I love my Club and I am so excited to have even more opportunities with Sandy Hook Promise."
Arianna become involved with SAVE Promise Club during 8th grade, her first year back at school in-person. She ran for secretary of her school's Student Council e-board, which had a SAVE Promise Club embedded. All Arianna knew was that she wanted to have an impact on her school's environment and through her club's actions, she did. One of the accomplishments she is most proud of is putting pride flags and inclusive décor up throughout her school. During Black History Month, the SAVE Promise Club at Arianna's school passed out small note cards where students wrote their dreams and held a fundraiser for the NAACP. Additionally, club members put up posters with the mental health hotline number in bathrooms and raised $1,000 for children in Ukraine at a school dance.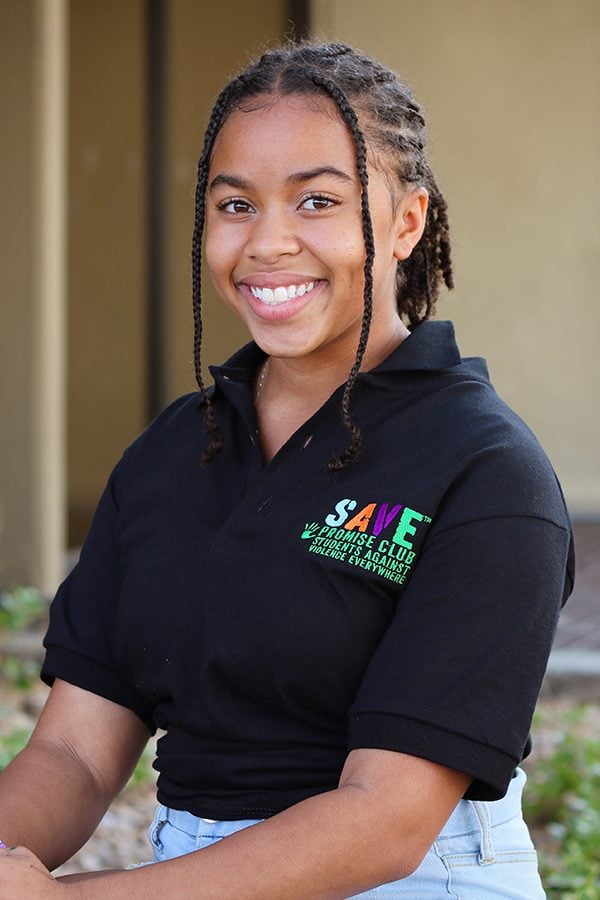 Jade
San Ramon, California
"As a Youth Advisory Board member, I hope to accomplish change in my school community and other communities around me."
Jade is passionate about using her voice and working as a team. She looks forward to strengthening these skills as a member of the Youth Advisory Board. Not only is Jade involved with SAVE Promise Club at her school, but she also participates in other leadership activities. Outside of this, Jade enjoys cheer, gymnastics, and spending time with her friends.
Get to know our School Advisory Committee, the Adult Advisors who support the Youth Advisory Board Members their community every day.
SAVE Promise Club creates lasting change that leads to safer schools and communities. Join your local Club or start one today!