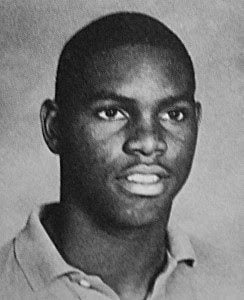 A carload of armed students from a rival high school showed up to a party in 1989. Alex Orange, a 17-year-old fullback with the West Charlotte High School football team, stepped forward. He told the crowd that this was no place for violence.
Despite his efforts, shots rang out, and moments later Orange lay dead on the ground, his classmates shocked in bewilderment and grief. Orange, a senior, was always the kind of kid who looked out for other students.
Several of his classmates were sick of the violence, so they created Students Against Violence Everywhere. Jake Suddreth was among the first members of the club.
"After Alex was killed, we all felt like we needed to do something," he said. Suddreth, who now volunteers as a Promise Leader with Sandy Hook Promise. "We started going to other schools and tell them what SAVE stands for."
Students Against Violence Everywhere
The group of teenagers, about a half dozen or so to start, didn't have a playbook of activities. But they did everything they could to spread the word about gun violence prevention in their own town and surrounding communities.
"Everyone would get into the back of my pick-up truck and we would go to parades, neighborhood gatherings, anywhere we could to spread the word," Suddreth said. "We had a black sign with orange SAVE letters that we would drape across the bed of the truck. We used orange because it was Alex's last name."
Growing a Student-led Movement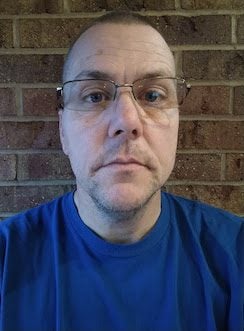 Thirty years later, and there are now over 4,000 SAVE Promise Clubs in high schools throughout the country and in almost every state. Thousands of students participate in school violence prevention activities throughout the school year.
"It really just blows my mind to see what it's become," Suddreth said. "It really means a lot from someone who is an original member to see so many students out there who still want to end the violence."
Suddreth decided to become a Promise Leader shortly after a shooting at the University of North Carolina in Charlotte. A former killed two students and wounded four others. Since then he's been bringing Sandy Hook Promise programs to schools throughout North Carolina. Moreover, he's talking to students about his own experiences and the need to prevent gun violence. He is also speaking to administrators at his son's former high school. A student at the school was recently killed by gun violence. Suddreth is hoping that he can speak to the students there about his own experiences. He'll also share about bringing SHP's programs including the SAVE Promise Clubs into the school.
How You Can Get Involved
"I would tell all the students involved with SAVE today to just keep it up," Suddreth said. "We need to get out into the communities. Let's do what we can to not only prevent gun violence but (also) bullying and other kinds of violence. Don't get discouraged. What you're doing is just too important."