This campaign will kick off on Tuesday, December 6, and will run through the end of December
Newtown, CT – December 5, 2022 – On Tuesday, December 6, Sandy Hook Promise (SHP), a leading gun violence prevention and school safety organization, is launching its "Pinky Promise" social media campaign for adults and youth to make a promise to protect children from violence. The campaign starts on Tuesday, December 6, ahead of the 10-year remembrance of the Sandy Hook Elementary School tragedy, and will run through the end of December.
A "pinky promise" is a symbolic gesture that denotes a secret pact or important vow between two people. As we approach the 10-year remembrance of the Sandy Hook massacre, SHP invites adults and youth to make an official, physical promise to do all they can to end school shootings and create a safer tomorrow for America's children. This commitment is more important than ever, as gun violence is the leading cause of death for youth under age 19, and our nation faces the most school shootings ever recorded (46 as of November 22, according to Education Week).
To join the campaign, participants are asked to:
Take a photo or video of themselves and a loved one with their pinkies interlocked.
Share on social media with the hashtag #SandyHookPromise. For Stories, Reels, and TikToks, an animated GIF can be added by tapping on the Stickers icon and searching the keyword "sandy hook promise."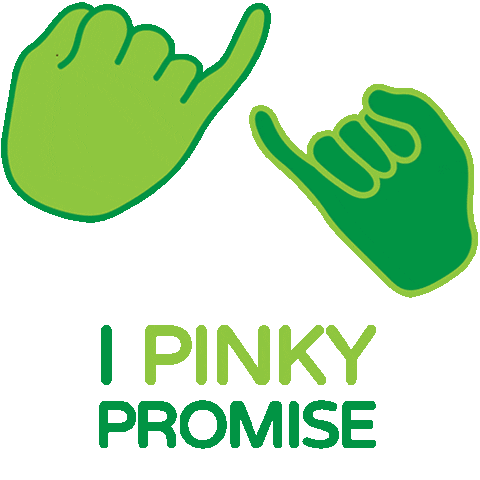 "For the past ten years, I have made a daily promise to my beautiful butterfly Dylan that I will do all that I can to protect youth from gun violence. I am honored to have others join me in making that same promise," said Nicole Hockley, co-founder and CEO of Sandy Hook Promise and the mother of Dylan, who was killed in the Sandy Hook Elementary School tragedy. "I am hopeful that as we see adults and youth commit to making the 'pinky promise,' more lives can be saved as we look out for one another and get help when we see someone may be in crisis."
To date, more than 18.5 million youth and adults in 23,000 schools have participated in SHP's Know the Signs violence prevention programs, Start with Hello and Say Something, learning to recognize the signs of potential violence and how to intervene to get help. Students and educators have anonymously reported more than 150,000 tips via the organization's Say Something Anonymous Reporting System (SS-ARS), resulting in more than 2,900 mental health interventions and saving more than 367 students from suicide. As a result of these programs, 93 acts of violence with a weapon have been prevented, including 11 credible planned school shooting attacks.
###
Sandy Hook Promise (SHP) envisions a future where all children are free from school shootings and other acts of violence. As a national nonprofit organization, SHP's mission is to educate and empower youth and adults to prevent violence in schools, homes, and communities. Creators of the life-saving, evidence-informed "Know the Signs" prevention programs, SHP teaches the warning signs of someone who may be in crisis, socially isolated, or at-risk of hurting themselves or others and how to get help. SHP also advances school safety, youth mental health, and responsible gun ownership at the state and federal levels through nonpartisan policy and partnerships. SHP is led by several family members whose loved ones were killed in the tragic mass shooting at Sandy Hook Elementary School on December 14, 2012. 
Media Contact:
Aimee Thunberg | [email protected] | 646-761-5579