Four People Dead, Including a Nine-Year-Old Boy
Newtown, CT — Four people were shot and killed in an office building in Orange, CA on Wednesday evening. One of the victims was a nine-year-old boy who was found in the arms of a woman, possibly his mother, who was trying to save him during the horrific massacre. This incident marks the third mass murder in as many weeks. The country is reeling from gun violence tragedies in Atlanta and Boulder, which killed 18 people.   
These latest incidents underscore the growing epidemic of gun violence surging across the nation. Every day in the U.S., 100 people die from gun violence and 200 more are injured by a firearm.
In response, Nicole Hockley, co-founder and managing director of Sandy Hook Promise and mother of Dylan, who was killed in the Sandy Hook Elementary School shooting, issued the following video statement:
Nicole Hockley from SHP: Statement on Orange, CA Mass Shooting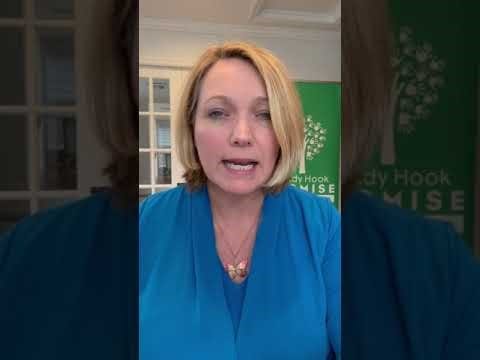 "I am devastated for the families of the four people who were killed in Orange, CA. Hearing that one of the victims was a nine-year-old boy who died in the arms of someone who was trying to protect him. That broke my heart at an even deeper level. It just reminded me too much of my own son Dylan, killed in his first-grade classroom at Sandy Hook School. He also died in the arms of his special education assistant who died while trying to protect him.
When is this going to be enough? When are we going to demand action and expect more from ourselves and from Congress? It's up to all of us to demand we take action now. The mass shootings grab our attention and our hearts but every single day 300 people are dying or being injured as a result of gun violence. That is unacceptable …and it is preventable. So please, don't wait for this to happen to your family. We can all demand action now and create a safer future."
###
About Sandy Hook Promise: Sandy Hook Promise (SHP) is a national nonprofit organization with a mission to end school shootings and create a culture change that prevents violence and other harmful acts that hurt children. Through its lifesaving, evidence-informed Know the Signs prevention programs, SHP educates and empowers youth and adults to recognize, intervene, and get help for individuals who may be socially isolated and/or at risk of hurting themselves or others. Through nonpartisan policy and partnerships, SHP advances gun safety, youth mental health, and violence prevention education at the state and federal levels that protect all children from gun violence in their schools, homes, and communities. SHP is led by several family members whose loved ones were killed in the tragic mass shooting at Sandy Hook Elementary School on December 14, 2012. Learn more at www.sandyhookpromise.org
Media Contact: Dini von Mueffling Communications
Stephanie Morris | [email protected] | 646-650-5005
Editor's Note: Readers can take action and make the promise to protect children from gun violence by encouraging and supporting solutions that create safer, healthier homes, schools and communities. Visit www.sandyhookpromise.org