June is Gun Violence Awareness Month
At Sandy Hook Promise, we believe everyone should live in an America free of gun violence. Join us to take action! Share these samples messages and graphics on social media with the hashtag #GunViolenceAwarenessMonth to raise awareness and help end gun violence.
Gun violence and school shootings are a uniquely American epidemic. Read and share these important facts from #SandyHookPromise for #GunViolenceAwarenessMonth. www.sandyhookpromise.org/blog/gun-violence/facts-about-gun-violence-and-school-shootings
Gun violence is preventable when you know the signs. Learn and share the warning signs of violence. Text KNOW to 79775. #GunViolenceAwarenessMonth #SandyHookPromise #ProtectOurKids
Guns are the leading cause of death among American children and teens. 1 out of 10 gun deaths are age 19 or younger. This #GunViolenceAwarenessMonth, join me in making the #SandyHookPromise to #ProtectOurKids and #EndGunViolence. www.sandyhookpromise.org/take-action/promise
Guns that are not properly stored have contributed to school shootings, suicides, and deaths of family members, including infants and toddlers. We must all come together to prevent children from having access to deadly weapons in their homes. #GunViolenceAwarenessMonth
Get these and more graphics with gun violence facts. Download now.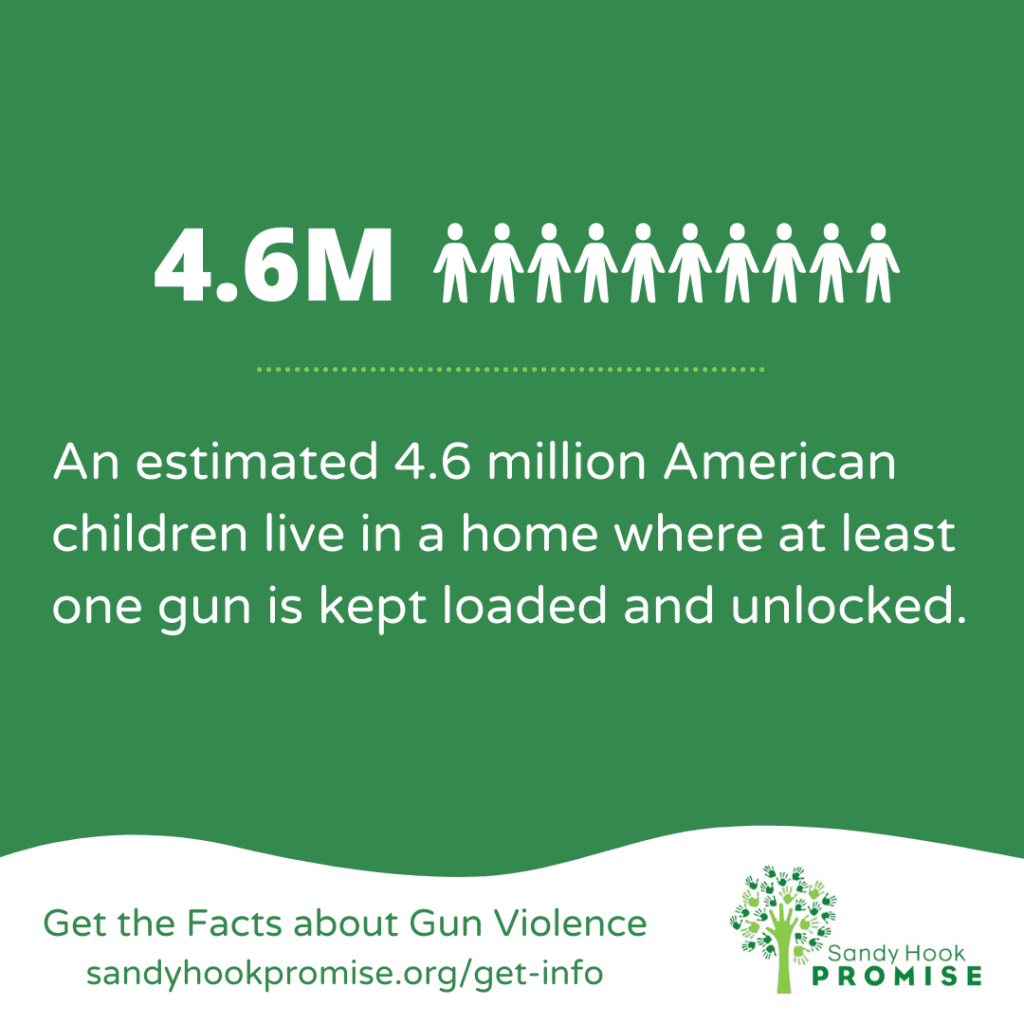 Who Do You #WearOrange For?
This year, honor National Gun Violence Awareness Day, also known as #WearOrange Day, on June 2, 2023.
Chicago teens refused to be silent in the face of gun violence. They launched the #WearOrange Campaign and National Gun Violence Awareness Day. Their 15-year-old friend, Hadiya Pendleton, was killed by a stray bullet days after performing at President Obama's second inauguration. After that, they took action in her honor. They selected orange because it is the color used by hunters to protect themselves.
No one is immune to gun violence, as proven by the tragic shooting at Sandy Hook Elementary School that claimed the lives of 20 first-graders and six educators. The Know the Signs prevention programs from Sandy Hook Promise are making schools and communities safer.
Share Sandy Hook Promise with your family and friends and work with us to #ProtectOurKids from gun violence. Over 9 million citizens have taken our Make the Promise pledge. Won't you join us?
Why I #WearOrange
Watch our video from the Newtown #WearOrange CT Gun Violence Prevention Coalition March and Rally.
Above all, you can participate with us on social media. Here are some sample messages:
Today is National Gun Violence Awareness Day. I #WearOrange to #ProtectOurKids and #EndGunViolence. Join me and over 9 million people who have made the Sandy Hook Promise. www.sandyhookpromise.org/take-action/promise/
Today is National Gun Violence Awareness Day. I #WearOrange for _____________.
The time to act has long past. On National Gun Violence Awareness Day, I #WearOrange to #EndGunViolence and will take action to make our communities safer. actionfund.sandyhookpromise.org
Get these and other Wear Orange graphics. Download now.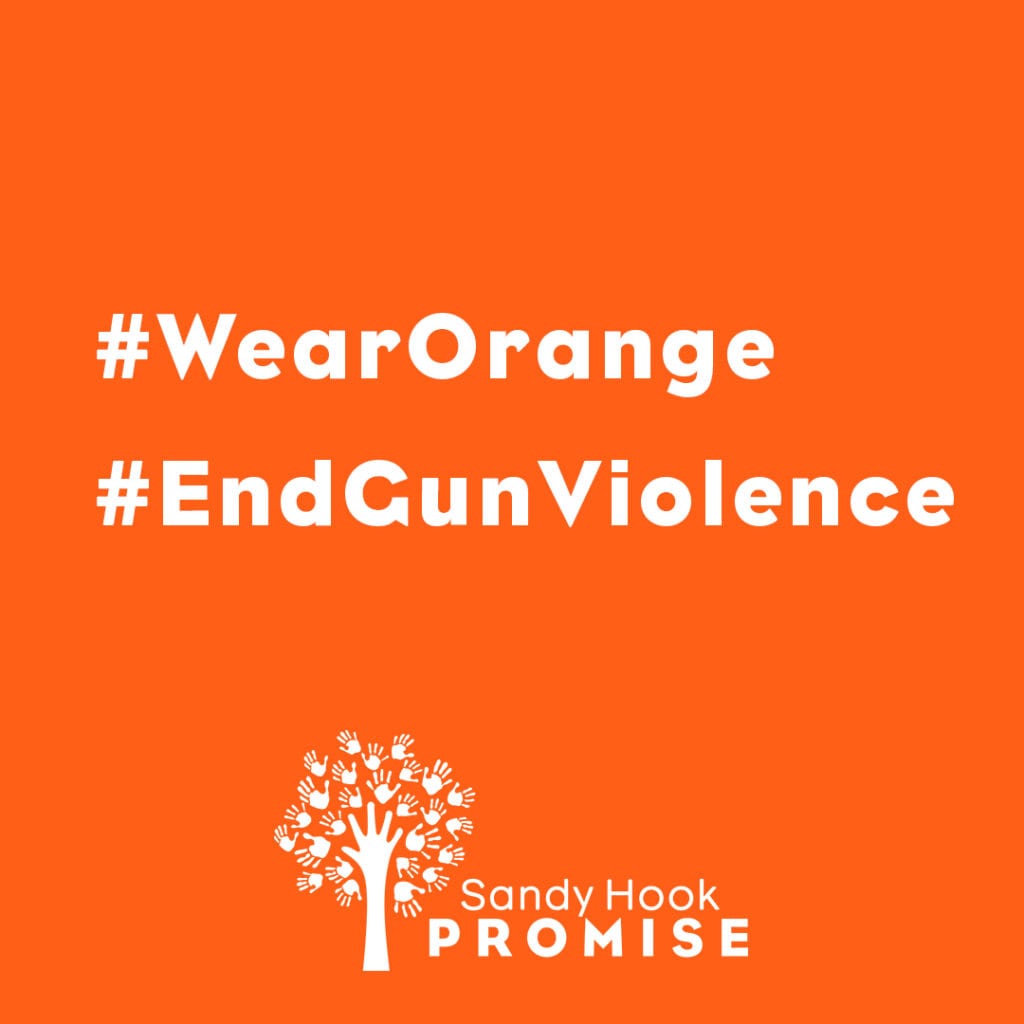 Wear Orange Day Activities for Students
On average, twelve youth are killed by gun violence every day while another 32 are shot and injured. Mass shootings are on the rise, averaging more than one a day. That's why we are calling on students to take action. You can get ideas about how to raise awareness to end gun violence with your new "Wear Orange" activities. Be sure to use the customizable graphic which you can use as a frame or to create a sign to share on social media with the hashtag #WearOrange.